During the first season of "The Real Housewives of Salt Lake City" in 2020, cast mate Jen Shah proved herself to be someone who doesn't shy away from controversy — no matter what form it comes in. Between feuding with Mary Cosby to evading questions about her businesses, everything came to a tipping point for Jen in March. According to Bustle, Jen was arrested for "facing federal charges of conspiracy to commit wire fraud and money laundering in connection with a purported long-running telemarketing scam."
Jen also hasn't been able to escape causing more drama with fellow cast mates, both on and off camera. During two separate occasions, in March and April of this year, Jen was recorded on a leaked audio tape belittling everyone from her own staff to Whitney Rose and Heather Gay. While Season 2 of "RHOSLC" is set to air, some viewers are certainly tuning in to see how Jen's story plays out. Until then, here is what you need to know about the reality star's controversial leaked audio.
Jen Shah was recorded being cruel to her personal staff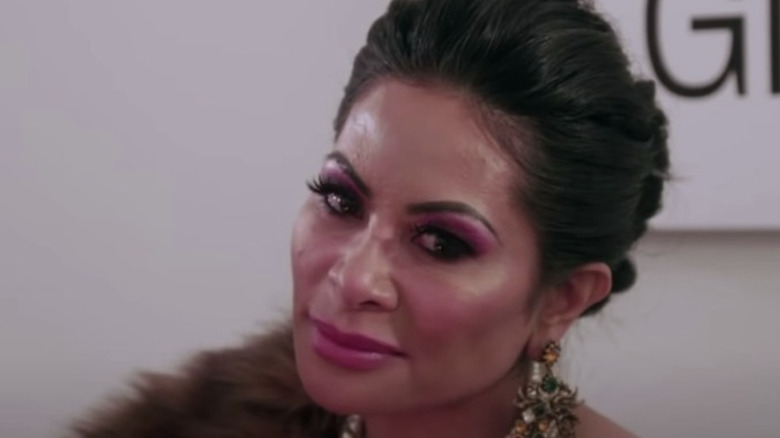 Back in March, an Instagram account leaked a six-minute audio clip of "The Real Housewives of Salt Lake City" housewife Jen Shah allegedly verbally attacking her personal staff, which she typically dubs the "Shah Squad," ever-so-adoringly. "We're gonna put on boxing gloves, and I'm gonna beat the sh*t out of you in like two seconds. That's how pissed off, hurt, upset I am," Jen says in the clip, yelling at Koa Johnson. "There's no f*cking communication. … You get yourself in more problems because you are lying. You've been lying to me since you f*cking got here. I don't deserve that. … How dare you f*cking do this sh*t to me. … I've done nothing but be good to you."
Jen's leaked audio problems didn't stop there. In April, the same Instagram account uploaded more recordings of Jen, this time talking poorly about co-star Heather Gay in voice messages she sent. "This b*tch really thinks she's like a f*cking actress and sh*t. Like, why don't you just be yourself and people will like you authentically," she said. "I'm laughing so hard because that's what f*cking I tell her all the time." In a typed message, she wrote, "Lisa is the only other person I can f*ck with."
Per Screen Rant, Jen never apologized, but sent a cease-and-desist letter to anyone sharing the audio. 
Jen Shah also went after Mary Cosby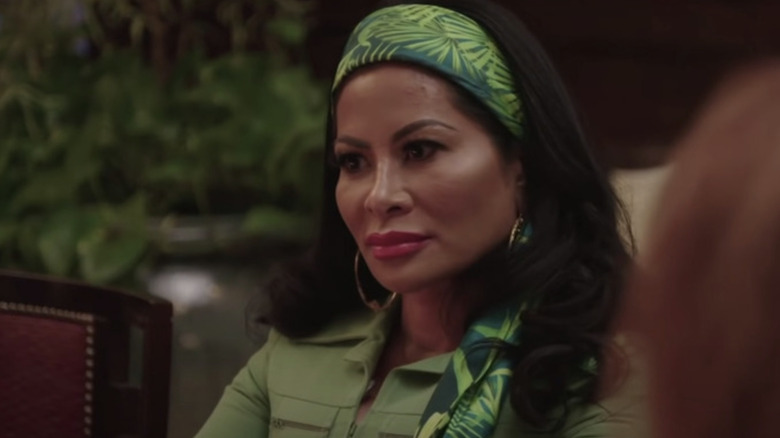 It seems that "The Real Housewives of Salt Lake City" star Jen Shah saved her most intense rant for cast mate Mary Cosby. Even though the pair had feuded previously throughout the first season of the show, Jen's alleged voice messages are surprisingly intense. 
"They asked me in one of my interview confessionals about Mary, and I was like, ugh, I'm sorry. Mary throws every motherf*cking thing on. Her style, what is Mary's fashion and style? It's called let me throw every f*cking piece of accessory, clothing, whatever, on all at once," Jen says in this supposed Instagram leak from April. She then went on to describe Mary as a Christmas tree. "I'm about to plant you in my backyard, put some f*cking Christmas tree ornaments on you, and then, yeah, probably throw your a** in the trash when Christmas is over. Bye, Mary!" That sounds harsh. 
Jen has yet to publicly address this leaked audio as well. However, she is dealing with a range of legal issues, including being arrested for fraud, so a leaked rant may be at the bottom of her list of issues.
Source: Read Full Article