"The Family Chantel" stars Pedro Jimeno and Chantel Everett are back! The "90 Day Fiancé" alums are still going strong after they hooked up while Chantel was visiting the Dominican Republic back in 2016. They got engaged and Pedro moved to Atlanta, Georgia, to marry her. Five years later and their saga with interfering family and friends continues. This time around, it promises to be just as juicy as it was in the original series as well as in "90 Day Fiancé: Happily Ever After."
As far as their personal life goes, it appears as if they're as in love as ever. The couple spoke to Us Weekly in October 2020 and revealed that they wanted children when the time is right. "We practice how to make babies, but we know we're not [doing] it yet," Chantel joked. "We've only been practicing the correct way. That's it." And her husband is also keen on only practicing because Chantel's career seems to be important to him. "Chantel needs to finish school [first]," he added. "Maybe she wants to get a master's degree." Pedro also added, "I don't want to do the same mistakes that my father did to me," which means he wants the future "child to have all they need, like a school, food, clothes, toys." Pedro's message was clear: "It's very important to me. I want to be the best father in the world."
Now, TLC dropped the trailer for the third season of "The Family Chantel" and it's hot. Here's why.
'The Family Chantel' Season 3 release date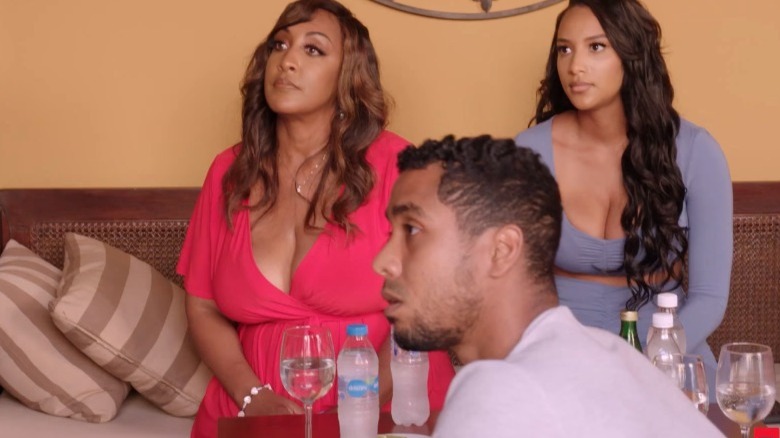 In Season 3 of "The Family Chantel," Chantel Jimeno (née Everett) and Pedro Jimeno are still trying to figure out the complexities of family life. If you're interested in the Everett and Jimeno clan, and all the ways Chantel and Pedro's families put them through the wringer, the show returns to TLC on October 11, per Screen Rant. Like the previous two seasons, it's set to resume its Monday slot and promises to kick off the week with a bang.
Season 1 of the show ran for eight episodes, while the second season was slightly longer at 10 episodes. While there's no official word on how long the series will be, it's safe to say that "The Family Chantel" has firmly placed Chantel and Pedro in the spotlight. Chantel now boasts a following of over 750,000 followers and promotes various products as a social media influencer. As for Pedro, he also commands a fan base of over 350,000 people and recently promoted the latest season of "The Family Chantel." It's reassuring to know that he's also excited for the premiere of the new season.
These 'The Family Chantel' cast members are returning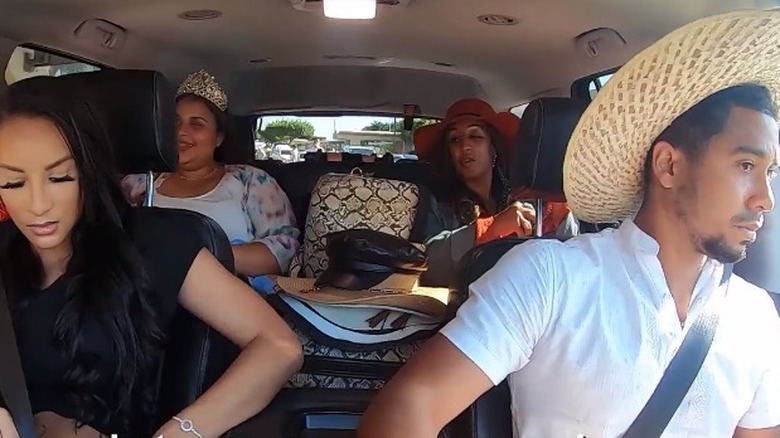 While Chantel and Pedro Jimeno's relationship and their eventual marriage took center stage in "90 Days Fiancé" and "90 Day Fiancé: Happily Ever After," "The Family Chantel" focuses on their families. Both Pedro and Chantel's families are fire and keep the couple on their toes.
"The Family Chantel" season 3 trailer shows that all the usual suspects return. Karen Everett is meddling in her son, River Everett's love life. Winter Everett and her boyfriend Jah are back together, and following a new religion where they don't eat shrimp. As Jah says, "If you eat a bottom feeder, you think like a bottom feeder." Of course, Mama Karen takes offense at his statement. Did nobody warn him about this family?
On the Jimeno side, Nicole Jimeno is still seeing married man Alejandro Padron, and Pedro does not approve. In fact, the promo video shows that he and Alejandro will get physical after the New Yorker insults Pedro's mother. Later, Pedro, his mother Lidia, and Nicole decide to search for his father. In the clip, Pedro breaks down and cries, "I no cry about him, I cry about the situation he make." No wonder the guy wants to be the best dad possible! As for newlyweds Royal Everett and his bride Angenette Wylie, they recently revealed that they're having a baby, per Screen Rant. After all, there's always room for more family members in the Jimeno-Everett brood.
Pedro's sister Nicole drops a bombshell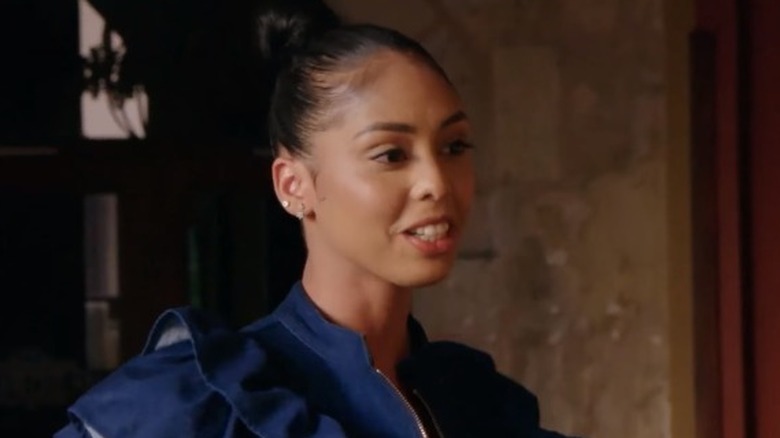 Of course, what's a family reality series without some drama? Nicole Jimeno knows where to rub it and proves her vindictive side in the third season of "The Family Chantel." For those who are new to the show, there's no love lost between Nicole and Chantel Jimeno. In the clip, Pedro's sister complains that her sister-in-law has called her all sorts of names and she hasn't even touched her. Well, all that's about to change.
Toward the end of the trailer, Nicole sashays into a room and addresses Karen Everett, Chantel, and Pedro Jimeno. She spews out five little words, with seemingly the sole intention of causing trouble between Chantel and Pedro. "Pedro had sex with Coraima!" she flutters her hand and says "Bye!" before dashing off. Salty, no? All hell breaks loose, as Nicole and Karen go off at each other. The guys manage to contain Nicole with Pedro telling his sister that she went too far and calling her crazy. 
What could have set Nicole off? Is she mad that Pedro got physical with her boyfriend, or could there be some truth to her vengeful words? After all, Coraima has always had a thing for Pedro. Tune in on October 11 for some red-hot family drama and find out if Pedro and Chantel can overcome the latest hurdle.
Source: Read Full Article