Sandra Oh is calling her latest project, the Netflix original series The Chair, a form of "activism." In the midst of wrapping up the award-winning series, Killing Eve, Oh is going back to school as a woman who takes over a prestigious university's struggling English department. So why does the Grey's Anatomy alum consider The Chair "activism"? Find out ahead.
Sandra Oh plays newly appointed department head, Dr. Ji-Yoon Kim, on 'The Chair'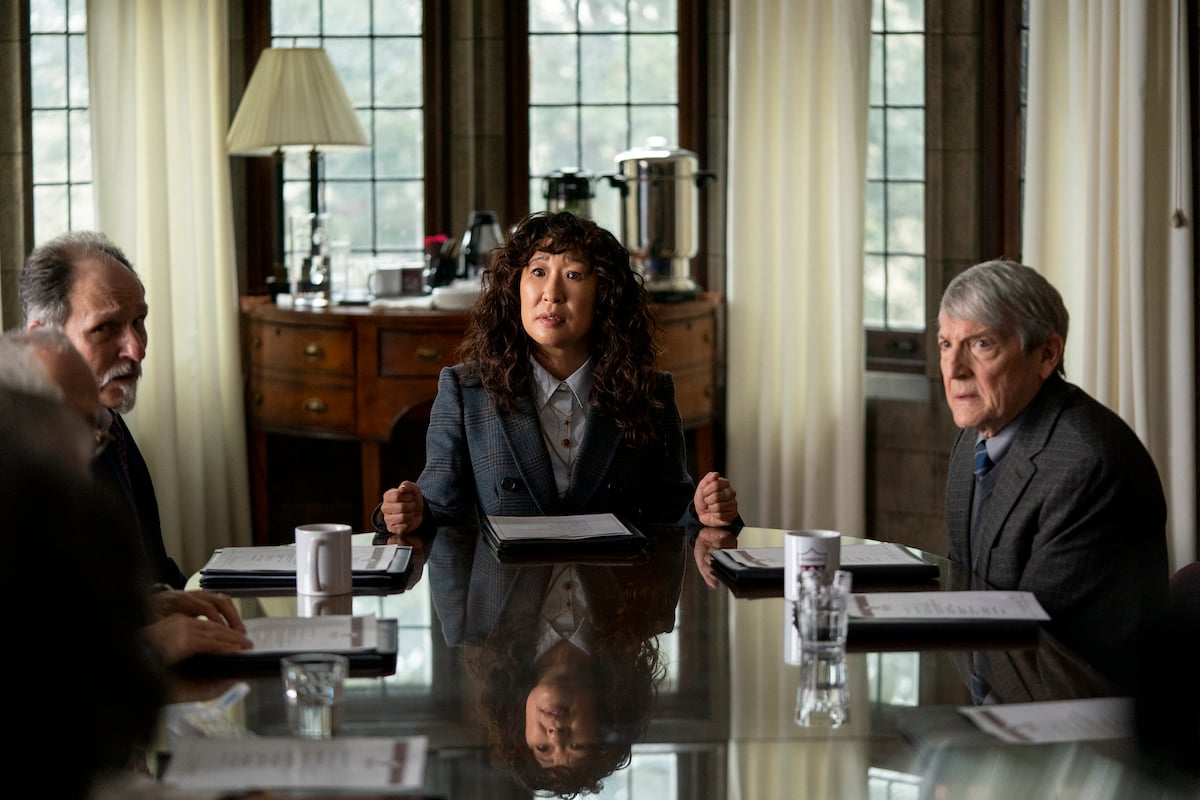 Oh plays Dr. Ji-Yoon Kim, a woman entering a new chapter in her life. The Chair meets her on her first day as the head of the fictional Pembroke University's English department.
Ji-Yoon walks through a snowy campus to arrive at her new office. She sits at her desk to take it all in. But her chair falls apart and she ends up on the floor. Call it a metaphor or foreshadowing, Ji-Yoon's day doesn't go as expected.
Ready to shake up the department she's soon confronted with all of the challenges she has to navigate as the new chair. Ji-Yoon has to deal with declining enrollment and the possibility of having to let go of three professors to usher in a more diverse faculty.
Meanwhile, there's professor Bill Dobson (Jay Duplass). Ji-Yoon's harbored feelings for him but it's complicated since the death of his wife. Not to mention Bill is, according to Ji-Yoon, "phoning it in." He shows up late, that is if she shows up at all. He forgets the name of the classes he's teaching and, before long, is creating serious problems for Ji-Yoon.
Sandra Oh considers 'The Chair' a kind of activism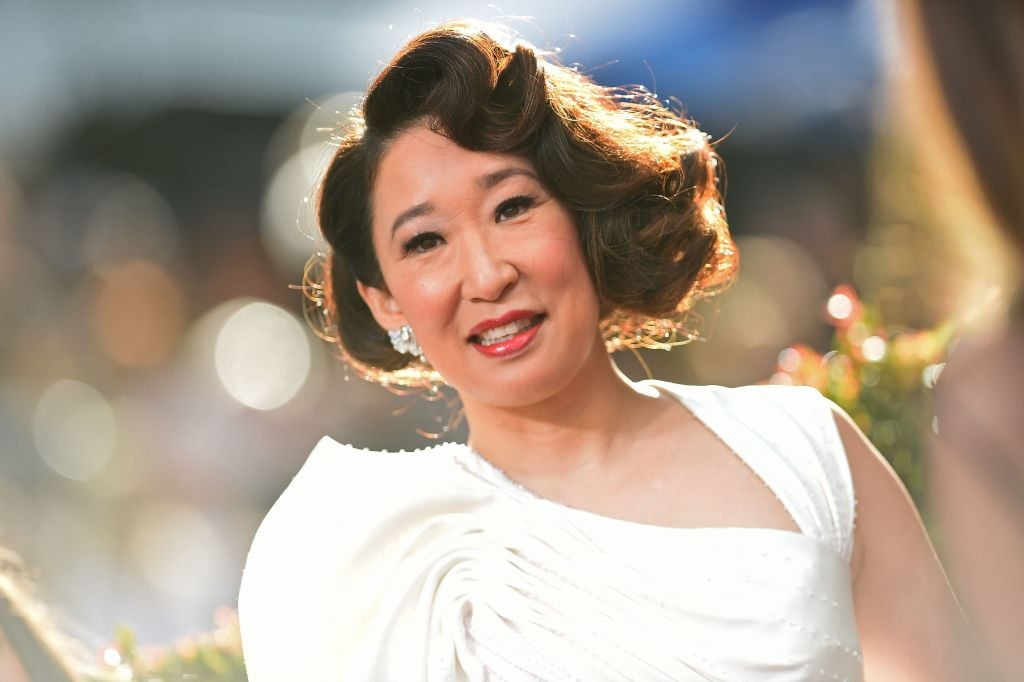 Oh called activism her "real work" and "real journey" in an August 2021 interview with USA Today. While she's delivered speeches at protests — the 50-year-old delivered a speech at a "Stop Asian Hate" protest in 2020 — she considers acting to be another form of activism.  
"To be able to play a character, that is hopefully, an honest portrayal of a person, a woman, a woman of color, a woman of color who is at a certain position in her life, a single mom, someone who's trying to be a good daughter, and then maybe have a romance with a friend and keep her institution going, is my activism," she told the outlet.
Oh, 50, also encouraged watching The Chair in a show of solidarity.
Sandra Oh wanted a 'friendlier' role after 'Killing Eve'
At the time of the interview Oh was in London, England, filming the final season of Killing Eve. She explained that in between filming seasons 3 and 4 she wanted something lighter than playing an MI-5 agent who goes head to head with a hired killer. 
"What Ji-Yoon goes through is not light at all, but I thought the circumstances were friendlier," she said with a laugh.
Oh added that while Ji-Yoon deals with some serious topics there's always an element of humor, which is more realistic.
"You might be in a crazy argument with your partner," Oh said, "and then someone does an expression and you both start laughing. But that's closer to life."
So expect The Chair to have comedy, drama, light, and dark. All six episodes of The Chair Season 1 hit Netflix on Aug. 20, 2021.
Source: Read Full Article