Finally, the finale of Peter Weber's season of The Bachelor ended and viewers now know how it all went down. It's safe to say that this is one of the most drama-filled seasons in a while, so it's only appropriate that the finale was equally dramatic. However, what many might not have predicted was Peter Weber's mom, Barbara's, reaction to Madison. Not only did she not like her as much when they met for the second time in Australia, but Barbara Weber went off on the Part 2 finale, too. While a lot of fans stand behind Madison, quite a few are #TeamBarbara, too.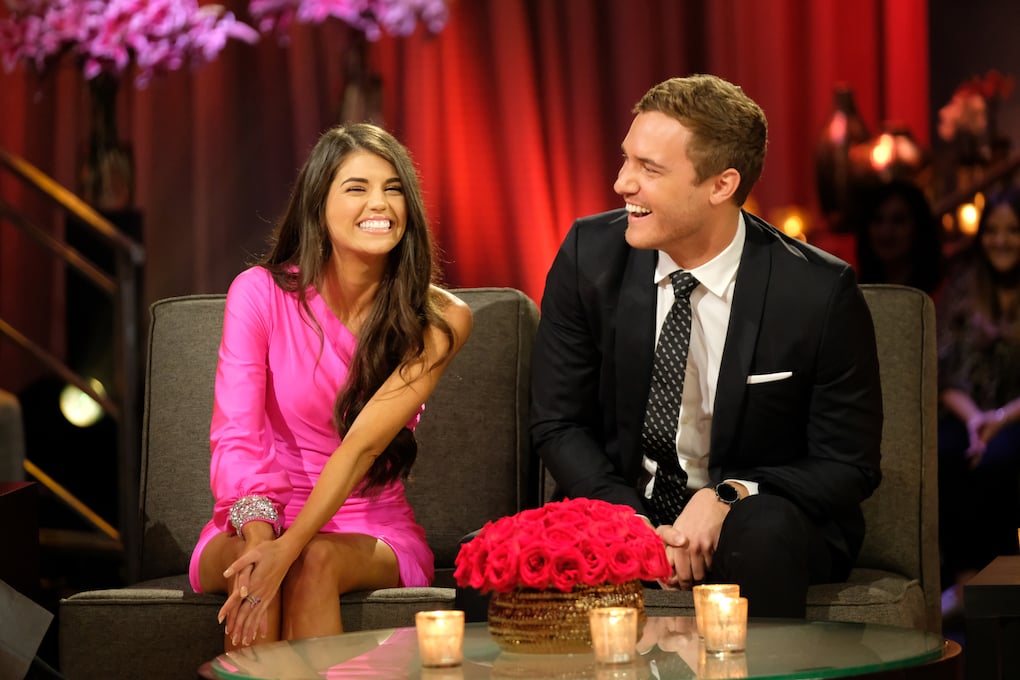 'The Bachelor' finale was dramatic for Hannah Ann Sluss and Madison Prewett
Part 1 of the finale, which premiered Monday, March 9, showed emotional moments for both Madison Prewett and Hannah Ann Sluss. While Sluss was 100 percent all in, Prewett broke it off with Weber before he could propose. She said they were just too different for one another, regardless of if their love was still there. 
And even though Weber proposed to Sluss, he broke it off about a month later, stating that he wasn't able to give her everything, 100 percent, like she was giving him. Things were tense between them then and at the live finale show. To top it off, Weber's mom Barbara was clapping for Sluss the whole time. 
Peter Weber's mom, Barbara, had a lot to say about how she felt about Prewett
When it came down to Weber asking Prewett to come back into his life, Chris Harrison asked Barb what she thought, since she clearly liked Sluss more. She, of course, stated that she wanted what was best for her son. And then she shared more about her second meeting with Prewett. 
"She had us wait three hours for her to come in. She didn't want to meet us," Barbara said. "We had just come across the world, we were exhausted… and we had to wait three hours. And when she did come in, the whole family, we didn't get an apology from her. When I proceeded to ask her if she was madly in love with my son, she said no and she would not accept a proposal in four days."
Prewett didn't deny nor confirm Barabara Weber's accusations. Instead, Prewett responded with, "At the end of the day, it is what it is. You can't change the past." Barbara also said that the major difference between Sluss and Prewett was their level of commitment to Weber. In the end, when Harrison asked Barb how to move forward, she bluntly responded with: "He's gonna have to fail to succeed," insinuating that she didn't see it lasting. 
Many thought Prewett was the one that was rude to Weber's mom, not the other way around
While many people, the live audience included, disagree with Barabara, many do stand behind the Weber matriarch. "Madison was so rude to her – I would never treat someone's mom like that," one Twitter user wrote. "I am proud of Barb for standing her ground. Madison was selfish, rude and it was all about just what she wanted, not her 'values' just her."
Another user said they were #TeamBarb because she said "NOTHING cruel about Madison, she's just stating her truth and the obvious facts.' And another wrote, "How are people defending Madison?! His mom called her out for being rude. And her response was 'it is what it is… can't change the past.'"
It'll be an uphill battle for Weber and Prewett with Barbara Weber not supporting the relationship. Only time will tell if it'll last through it all, too.
Source: Read Full Article