Last night's episode of The Bachelor was exhausting and I might never recover, except—oh wait LOL—we're doing it all over again tonight. Obviously, most of the drama surrounded Madison and Peter, who had several intense conversations—including one right before Madi met Pete's family and got grilled by his mom. And during this convo, fans noticed that Madison seemed to have some kinda note scrawled on her hand.
It's hard to see in this screen grab, but the note is on her left hand towards her thumb: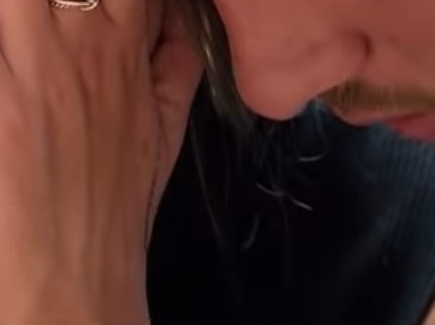 What was written on Madison's hand?!?! #Thebachelor haha
Awhat is writTEN ON MADISON HAND WHO SAW IT
According to People as well as several fans on Twitter, Madison wrote "Proverbs" on her hand, which is a book in the Old Testament.
did Madison write a bible verse on her hand in the ballpoint pen from her hotel room #TheBachelor
Did Madison write "proverbs" on her hand in pen?
Obviously Madison is extremely religious, and it's worth noting that her Instagram bio currently says "Love greatly, be a voice for the voiceless, and always stand up for what you believe in — Proverbs 31:8 | Romans 5:8."

As a reminder, Madison self-eliminated last night—but apparently she's back and better than ever during tonight's finale, even telling Chris Harrison that she regrets her decision to leave Peter. No legit, he asked her "so you regret what you did?" and she fully responded "yeah." Guess we'll have to wait and see if Madison tries to win back Peter after breaking up with him, or if he'll propose to Hannah Ann. Either way, I'm exhausted.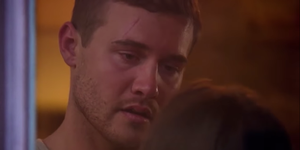 Source: Read Full Article