Comedian Jay Leno has had a lengthy career in the Hollywood spotlight. Between being a previous host of "The Tonight Show" to dabbling in writing children's books, Leno's range of media appearances over the decades established him as a household name. Despite this, Leno has also had a fair share of criticism. During his tenure as an "America's Got Talent" guest judge in 2019, he faced backlash from his co-stars about making a racist joke at a restaurant. As Rafu Shimpo noted, there were at least nine other instances of similar jokes while he hosted "The Tonight Show" between 2002 and 2012.
Following the criticism, Leno apologized and used it as an opportunity to both better himself. "Too many times I sided with the latter even when in my heart I knew it was wrong," Leno later said. "That is why I am issuing this apology. I do not consider this particular case to be another example of cancel culture but a legitimate wrong that was done on my part." 
In the two years since the incident on "America's Got Talent," Leno has made a significant pivot when it comes to his comedic career.
Jay Leno has modified his comedic material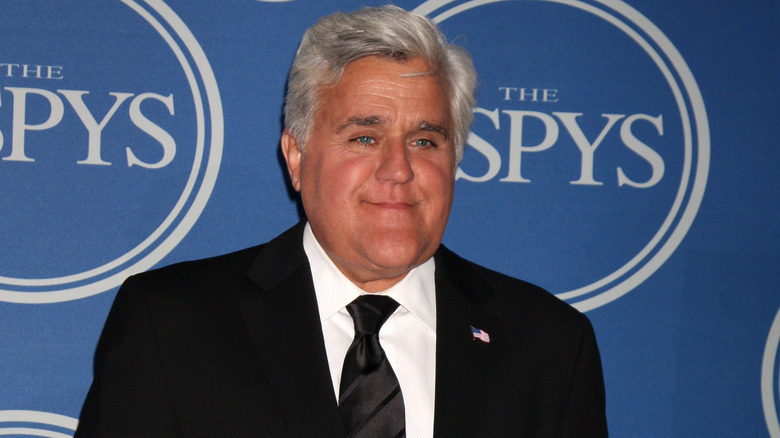 After Jay Leno received backlash in 2019 regarding racist jokes on "America's Got Talent" and "The Tonight Show," the comedian acknowledged it was wrong and has promised to revise his material. Leno, who is set to host FOX's game show reboot "You Bet Your Life," spoke recently to the Los Angeles Times about the new series and his past controversies.
"When I do a gig in Utah and they'll go, 'Look, we don't want any drug jokes, we don't want any sex jokes,' I go, 'OK, I'll take those out' and I do something else. With the #MeToo movement, all of a sudden the sexist jokes everybody used to do, you can't do anymore," Leno explained. "So you either change with the times or you die. You adapt to the circumstances." The comedian also offered his opinion on the role of comedy in the current moment. "If I see somebody who's really hurt by something I did, that's not my job. The idea is to get them to laugh." Leno added that he hardly touches political humor anymore because he feels the United States is too divided for it. 
Keep scrolling to learn what else went into Leno's decision to change some of his routine. 
Jay Leno listened to those he hurt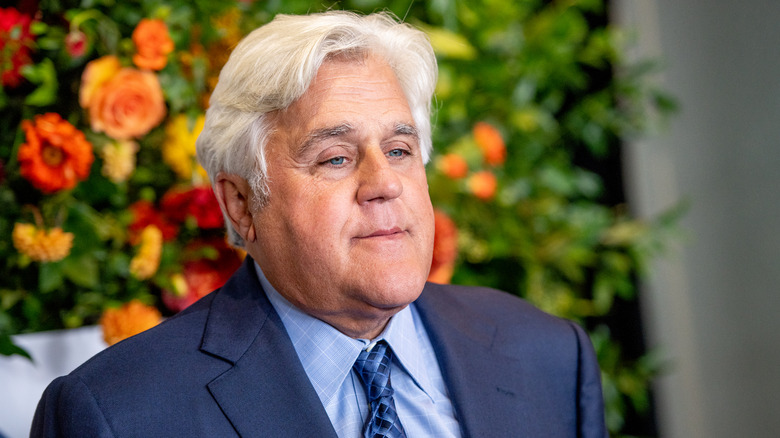 In addition to promising to adjust his material, comedian Jay Leno also had several conversations with Guy Aoki, the president of the Media Action Network for Asian Americans. Aoki, who is Japanese American, had been trying to sit down with Leno for several years, up until he contacted the producers of "You Bet Your Life" regarding an advertiser boycott. Despite the business influence of their conversation, Leno and Aoki had several emotional discussions with one another.
"After the Zoom meeting, Jay called me back and said, 'I want to do whatever I can to get back the respect you once had for me,'" Aoki told the Los Angeles Times. "And that meant a lot to me. And then he ended up calling me back 20 times. We had a lot of time to talk about stuff."
"He was fighting back tears. I could sense that it was a big emotional thing for him," Leno added. "I was moved by having a conversation with the guy and I go, 'OK, I get that.' I'm not trying to win an argument. I'll never convince that guy that that joke was funny, which is my job to do."
Source: Read Full Article