Eileen Davidson said being on The Real Housewives of Beverly Hills with Lisa Rinna actually made them closer friends. Rinna and Davidson joined the series together and while Davidson left and Rinna stayed, they are still just as close if not closer friends.
Eileen Davidson thinks 'RHOBH' made her closer to Lisa Rinna
Davidson remembers the feeling she had when she and Rinna were on the show together. "She was my, you know, we were like each other's, you know, lifesavers," Davidson said on the Behind the Velvet Rope with David Yontef podcast.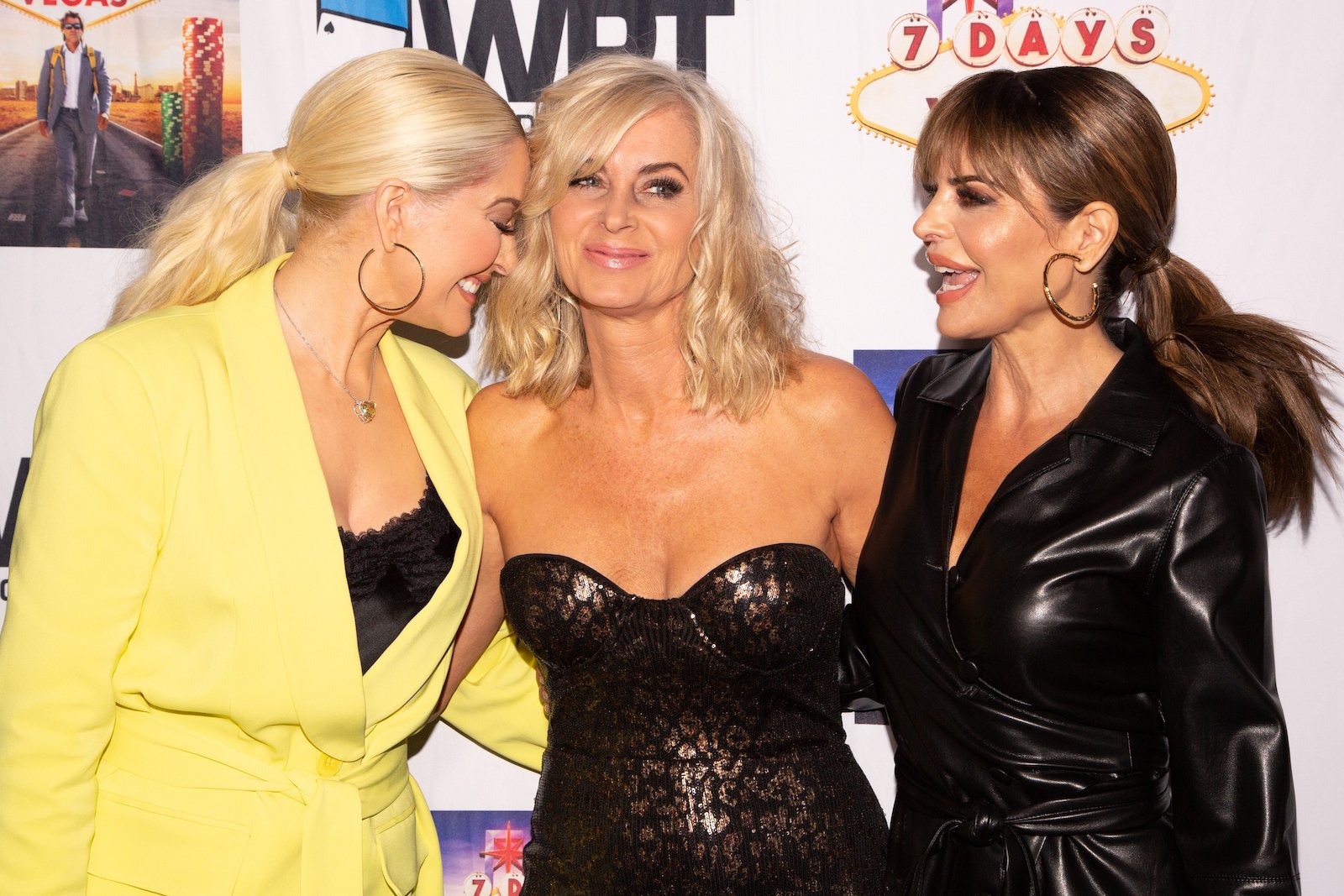 "We were just, we were glued to the hip," she recalled. "We had a lot of fun. She and I had so much fun kind of embarking on this journey together. And a huge bond. What are the best things about being on that show is the relationship I had with her. It was just fantastic." Davidson said she and Rinna are closer for it too. "Oh yeah. And we had a blast and it was scary and fun and crazy. And we were in it together."
But she can also see how the show rips friendships apart
And while Davidson and Rinna grew closer together, she reflected on the wedge that was driven in between Rinna and Denise Richards' decades-long friendship during the show. "I'm sure there's other stuff going on behind the scenes," she said about the fallout. "Yeah. I feel for that. I mean, it just, it was just an ugly situation and just …"
She acknowledged that reality television does have an impact on friendships. "And everybody gets what they get out of it," Davidson remarked. "You know, they have their own things they're trying to get out of it Whether it's fame or the money or the branding or all of the above. You know, that's the thing. A lot of times things would be going on and somebody in the cast would say, 'But it's a show!' And that's true, but it's a show that's affecting your life in real-time. Something happens to me on a soap or movie or whatever. It's pretend it's scripted, whatever you walk away. But,iIt's affecting your life. It's affecting the people that are in your life and it's not fun."
Staying true to yourself can be tough, Eileen Davidson admits
Source: Read Full Article