Is it just me or is The Masked Singer getting more deranged with each passing episode? The simple fact alone that celebrities like Lil Wayne, Tony Hawk, and Dionne Warwick have agreed to be on the show (on their own! free! will!) makes me question everything I thought I knew about humanity. And now, we're nearly halfway through the third season and we're still forced to endure characters like the Frog—who is still very much in it to win it. Let's get down to business and figure out what's up with this former tadpole, shall we?
The Clues
For their first set of hints, our froggy friend dropped a couple key clues: a mention of a lightning bolt, the word "leftovers," a newspaper possibly from the 1996 Olympic games, and three bills on a stone ledge that amount to $106. Yeah, IDK about you, but I got nothing. Watch it for yourself:
The Frog, thankfully, decided to give us more to work with in their second clue video. We learn that the tailless amphibian may have had a stint on TV (thanks to the typewriter clue), and they could be involved in royal life, as they mention "being a prince" twice. Also of note: a basketball and a set of toy soldiers. See if you can put this all together:
The Performances
The first time they took the stage, the Frog decided to perform a classic: "U Can't Touch This" by MC Hammer. Quite the bold choice, I must say, but the Frog's dance moves made it work.
For their second amateur concert, the Frog whipped out everyone's fave old-school birthday jam, "In Da Club" by 50 Cent. The dude really let loose in this one—just look at that mossy green body werk, lol.
The Theories
Ray J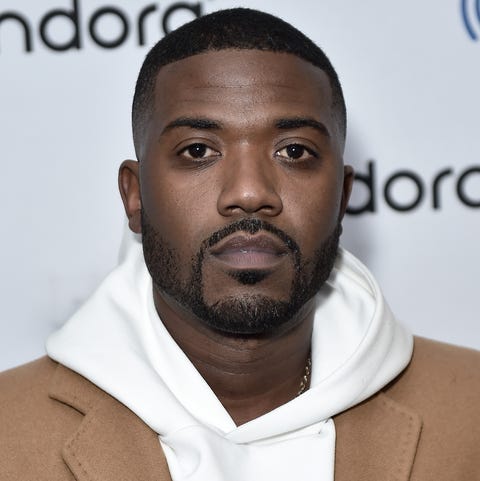 Judge Nicole Scherzinger thought she recognized Ray J behind the swagged-out Frog costume because of the way he "grooves," and Robin Thicke didn't think that was such a shabby guess. Personally, I'm not too sure I agree with this hunch. I could spot the luscious vocal cords responsible for "Sexy Can I" in seconds. But! What do I know!
Michael Johnson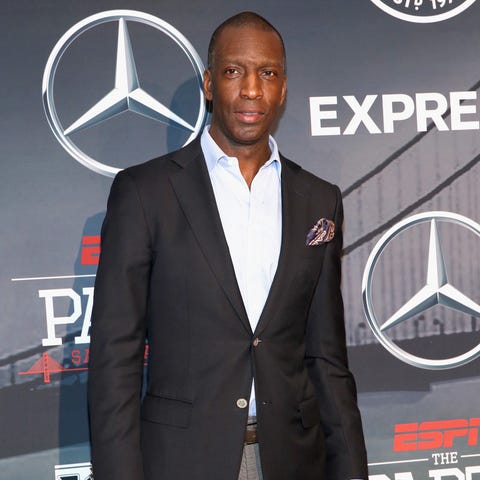 While this isn't the most out-of-this-world guess, I still don't think it's a very…good one. Jenny McCarthy threw Michael's name out because of the 1996 Olympic poster and the lightning bolt clue. (He's an Olympic gold-medal runner, in case you're like, whomst???). Seems like a pretty literal interpretation of the clues, IMO, but the people of Twitter don't hate this theory:
Frog is Michael Johnson. Calling it. #MaskedSinger
@MaskedSingerFOX the frog is Michael Johnson
I missed the clues, but I kinda had a vibe of Bow Wow for the Frog, could also be Carl Lewis or Michael Johnson from the Olympic clues #MaskedSinger
Alfonso Ribeiro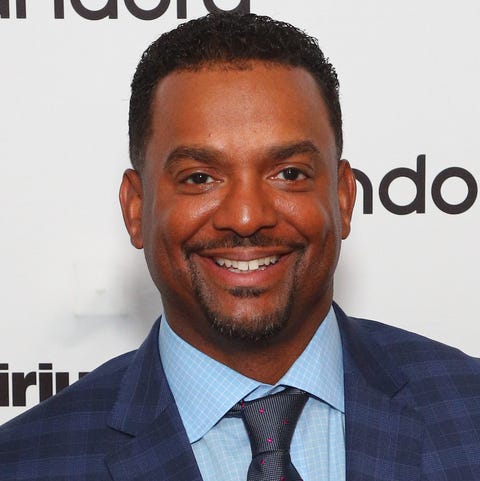 After the Frog's second performance, Jenny finally got some sense and suggested that the Frog could be Alfonso Ribeiro, aka Carlton on The Fresh Prince. I mean, the dance moves match up!? And so does the basketball! And same on all the "prince" remarks! Twitter ain't mad about the idea, either…
Who else is watching @MaskedSingerFOX?! I thought @JennyMcCarthy had a good guess with @alfonso_ribeiro! Or should I say "AlFROGso RIBBITiro" 🐸 #maskedsingerfox
@alfonso_ribeiro makes perfect sense for the Frog! @MaskedSingerFOX #TheMaskedSinger
He's Carlton aka @alfonso_ribeiro
Bow Wow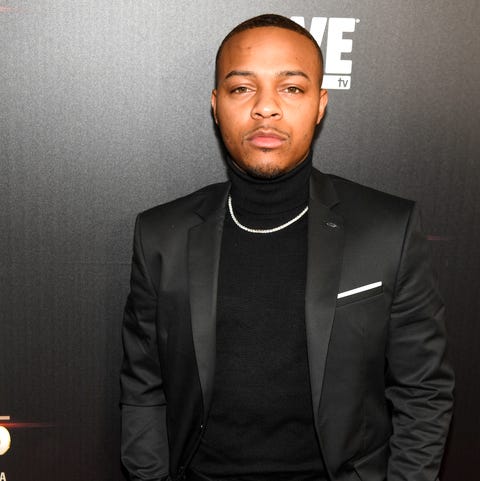 My fellow average Joes are willing to bet money that the Frog is Bow Wow, and I'm very much here for this fan theory. Based on the clue packages, we know that this celeb has been in the industry for some time now, and it's clear they're a master of singing, dancing, *and* acting. Bow Wow's biography certainly fits that description. And remember the super random chunk of change that amounted to $106 in total? Well, the rapper was the host of BET's countdown music video show "106 & Park." And get this: He also had an appearance on the CSI spin-off series, CSI: Cyber. The little details all add up, if you ask me!
The frog on the masked singer is bow wow and it's really obvious don't @ me #Maskedsinger #tf
They've gotta be telling the judges on Masked Singer to make their guesses dead wrong lmao like….. I'm still stuck on them not knowing Lil Wayne. & that damn frog is clearly Bow Wow.
The #frog is Bow Wow
Basketball- Like Mike movie
CSI- CSI Cyber
106 – 106 & park.
The clues are too obvious.#TheMaskedSinger
Kevin Hart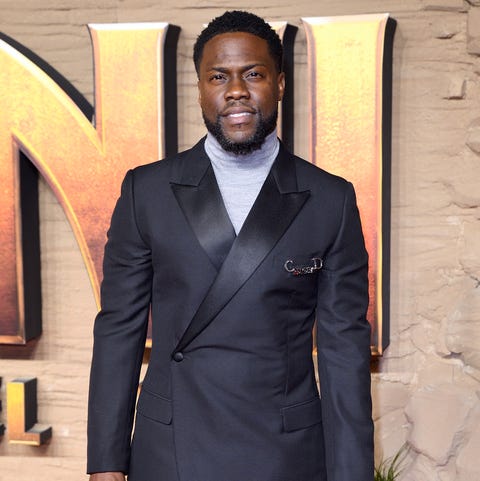 This was quite the reach from judge Ken Jeong because, well, to state the obvious, Mr. Hart is a tad bit shorter than the Frog appears to be. How-ev-er, this Frog guy does seem like he's probably pretty famous, and Kevin Hart is definitely an A-lister. Nicole reminded viewers that the Frog's favorite subject in school was gym, and the comedian/actor does have a show called "What The Fit," so it could be true…
Source: Read Full Article