Several sitcoms tend to play 'will-they-won't-they' with their leads for years. However, in Bob Hearts Abishola, Bob (Billy Gardell) and Abishola (Folake Olowofoyeku) held their wedding in season 3, episode 2. While the show depicted a traditional Nigerian wedding, Gardell joked about a common American tradition to avoid bad luck on the bride and groom's wedding day.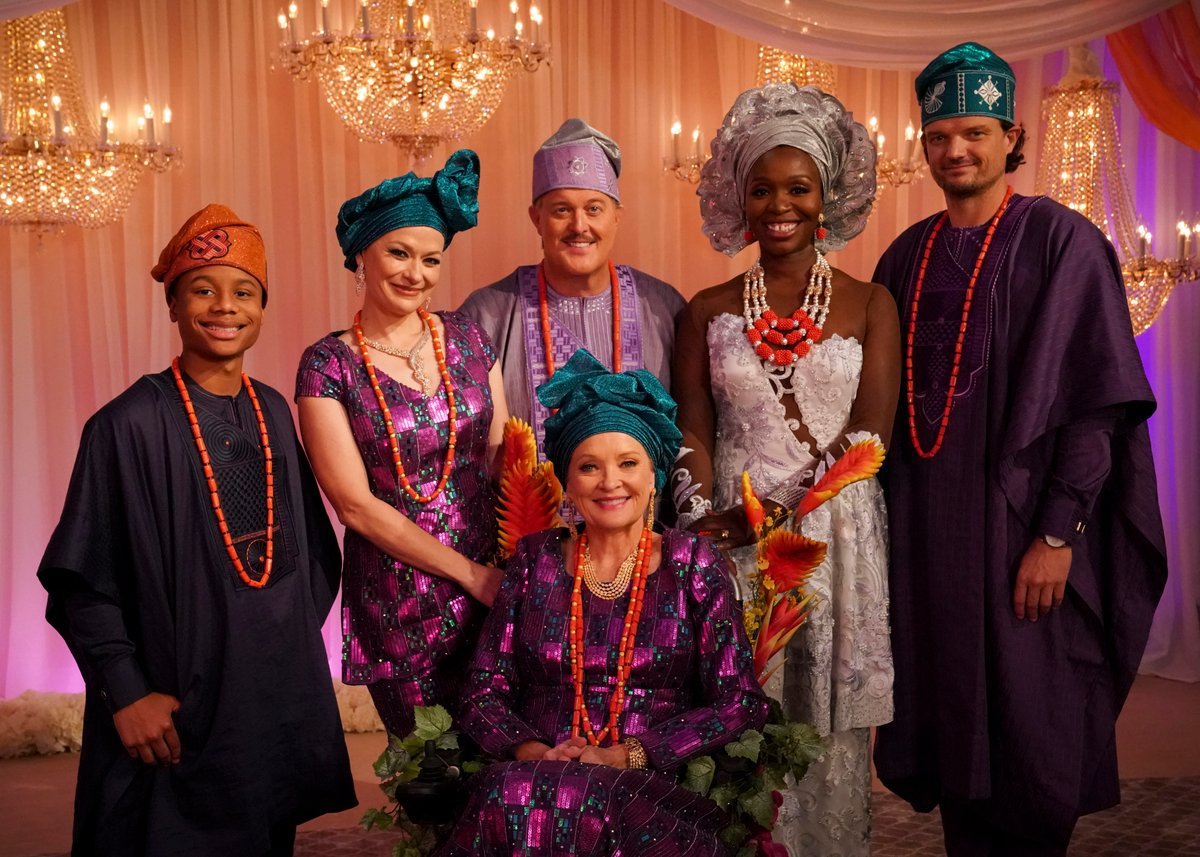 The actors did interviews right up to the day the 'Bob Hearts Abishola' wedding episode aired
The CBS sitcom often breaks new ground. It features the first Nigerian family on American television and, naturally, the first authentic Nigerian wedding, and the cast and crew knew the scale of the event.
Gardell and Olowofoyeku appeared for several interviews for the Bob Hearts Abishola wedding episode. They praised the research and effort poured into putting Nigerian culture on TV accurately. 
They spoke in interviews up to the morning before the episode aired on Sept 27, 2021. Bob, Abishola, Bob's mother, Dottie (Christine Ebersole), and the rest of the crew flew to Lagos, where the two then married in a big episode.
However, while the ceremony and celebrations came from Nigeria, Gardell noted on particular American marriage tradition that they broke.
Gardell didn't want to jinx the 'Bob Hearts Abishola' wedding episode
WUSA9 interviewed the two leads over a video call the morning before the wedding special.
However, Gardell joked about how the interview might jinx the Bob Hearts Abishola wedding episode.
"[It's the] big wedding day," Billy Gardell said, "I don't even know if we should be seeing each other this early, I don't want to give us any bad luck!"
The interviewer then went on to ask Olowofoyeku about how Chuck Lorre, the other writers, and the crew depict Nigerian culture in the show.
"I think it does an amazing job," the Abishola actor said about the episode, "looking at the wedding, the colors, the outfits, the wardrobe department has done an amazing job."
American and Nigerian cultures came together in the CBS sitcom episode
In the show, Bob and his family, Dottie, Christina (Maribeth Monroe), and Douglas (Matt Jones), come from America. Abishola and her family emigrated from Nigeria, though. Naturally, the cultures collide in the romantic comedy.
The contrast between the characters makes the show something special. And that cultural divide carries over into the real-life actors.
"I think one of the beautiful things that this show shows is that [it] doesn't matter what background you come from when you fall in love. Love conquers everything; that's number one," Gardell said, "and number two, when you marry into someone's family, you marry their family as well, and I think we begin to see how similar we all are."
Lorre, Gina Yashere, and the rest of the writers took care for the Bob Hearts Abishola wedding episode. While the show highlights the differences, it also focuses on what unites people from different cultures.
Source: Read Full Article