After making $1.3 billion in theaters, expectations are high for the sequel to Black Panther. Ryan Coogler is set to return as director, and sources claim that he has already picked T'Challa's (Chadwick Boseman) next main nemesis. Although development is clearly underway, Marvel did not include Black Panther 2 in the Phase 4 schedule. When can fans expect to see the movie hit theaters?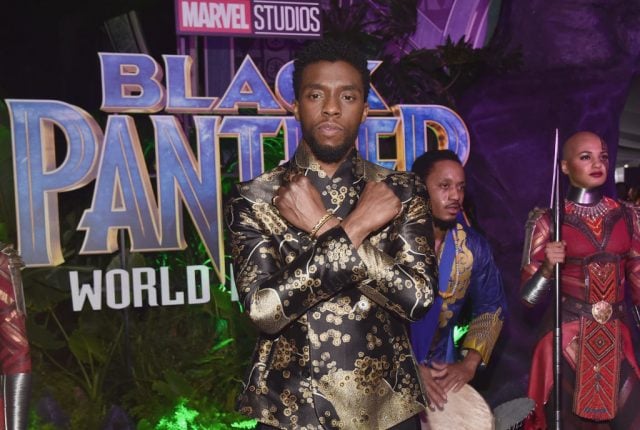 A look at Marvel's upcoming lineup
Following a record-breaking 2019 that featured three movies pass the billion-dollar mark — including the groundbreaking Black Panther — the studio has big plans for the future of the Marvel Cinematic Universe.
Marvel has already announced its full slate of movies for Phase4, which includes two films (Black Widow and The Eternals) thisyear. But the studio has remained very quiet about Phase 5 projects.
There are a handful of movies that will likely premiere in Phase5, including Captain Marvel 2, Guardians of the Galaxy Vol. 3, Ant-Man3, Blade, and Deadpool 3. But the only film that has aconfirmed released date is Black Panther 2.
Outside of the MCU, Marvel is planning on releasing a slew of television shows on Disney+. That lineup includes the likes of Falcon and the Winter Soldier, WandaVision, Loki, and Hawkeye.
Everything we know about 'Black Panther 2'
There have been plenty of rumors surrounding the Black Panthersequel, yet Marvel has remained very tight-lipped about the project.
The studio has, however, confirmed several key details about the movie. We know, for instance, that Coogler is returning to direct and write the sequel, and that Boseman, Letitia Wright, Martin Freeman, and Danai Gurira are all returning to reprise their roles.
Speaking of Freeman, the actor recently teased that production onthe sequel will kick off in 2021. Freeman revealed that he was given anofficial filming schedule, though it did not sound like he has received ascript yet.
As far as the plot is concerned, Marvel president Kevin Feigepreviously revealed that Coogler has a story in mind for the Black Panthersequel but is taking his time fleshing out the details. Considering how thefirst movie was a major success at the box office and snagged a nomination forBest Picture at the Oscars, Coogler has high expectations to meet.
As a side note, some of the more interesting theories about the film include the idea that Shuri (Wright) is going to be the next Black Panther and that Michael B. Jordan is coming back as Erik Killmonger.
Who will be the villain in 'Black Panther 2'?
Coogler has not commented on the speculation surrounding BlackPanther 2, though an inside source told WeGot This Covered that he has already made up his mind about themovie's villain.
The insider claims that Coogler is introducing Namor as thefilm's main antagonist. Namor will be joined by a few henchmen, includingUlysses Klaue, who was in the first movie.
The source says that the plot will involve the city of Atlantis.After the Wakandans unknowingly pollute the fabled city, Namor rises up toprotect its citizens. If this is true, then the project's subtitle may verywell be Lost Kingdom, something that was leaked a few months ago.
No word yet on who Marvel might tap to play Namor.
When is 'Black Panther 2' premiering in theaters?
With a villain already set and production expected to begin next year, Black Panther 2 is slated to premiere in theaters in May of 2022.
If that premiere date holds, that will put Black Panther 2 at the beginning of Phase 5 of the MCU. With that in mind, a lot could change over the next two years, and there is no telling how things are going to unfold in Phase 4.
In the meantime, the next movie in Marvel's lineup is ScarlettJohansson's Black Widow, which is scheduled to hit theaters in May. TheEternals, meanwhile, is due to open in theaters in November.
Hopefully, we will learn more about the plot of Black Panther 2 as we get closer to production. But it definitely sounds like Coogler and his time have plenty of ideas in the works.
Source: Read Full Article