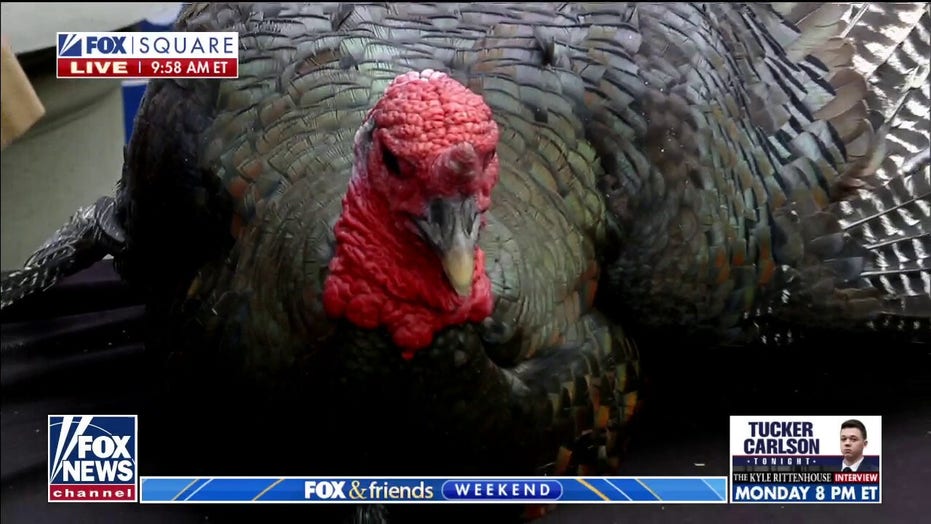 Fox & Friends pardons two turkeys ahead of Thanksgiving
Fox News contributor Joe Concha and KellyBronze turkey farmer Judd Culver join in granting the first-ever turkey pardon on Fox Square.
Stuffed acorn squash with panko-crusted crab makes for a delicious Thanksgiving side dish.
"An acorn squash filled with 'stuffing,' this dish is quintessential fall. In fact, this dish is high in protein and gluten-free, thanks to the cheesy, gluten-free panko-crusted crab, and perfect for guests or family members who may follow a specialized diet," says Rima Kleiner MS, RD, a nutritionist and blogger at Dish on Fish (this recipe can also be found in the National Pescatarian Month E-Cookbook "Everyday Seafood Recipes: 65 Quick & Easy Dishes"). "And honestly, it doesn't take much to complete this beautiful dish—maybe some leafy greens and a glass of white wine."
Ready to get cooking? Get the recipe below.
Stuffed Acorn Squash and Crab from Dish on Fish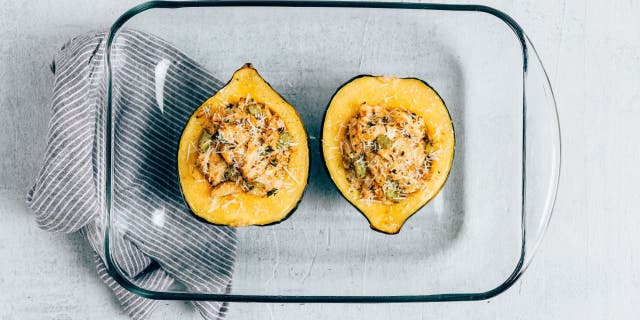 Dish on Fish nutritionist and blogger Rima Kleiner shares a stuffed acorn squash and crab recipe with Fox News.
(Dish on Fish)
Makes 4 servings
Prep Time: 5 minutes
Cook Time: 65 minutes
Ingredients:
2 acorn squashes, halved lengthwise and seeds scooped out (leaving a "bowl" in acorn squash)
1 Tbsp. olive oil
4 cloves garlic, minced
2 stalks celery, chopped
1 tsp. dried parsley
2 tsp. Old Bay seasoning
1 lb. lump crab meat, drained
¼ cup cream cheese, softened
¼ cup Parmesan cheese, shredded
¼ cup gluten-free panko crumbs or crushed gluten-free rice cereal (like Rice Chex)
Salt and pepper, to taste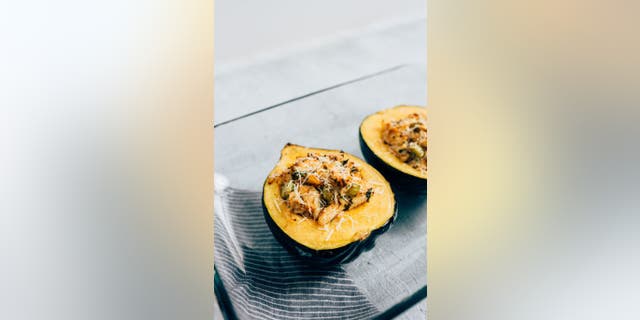 Dish on Fish's stuffed acorn squash recipe is made with panko-crusted crab, garlic, cheese and spices.
(Dish on Fish)
Suggested cooking tools: Glass baking dish, sauté pan
Directions:
Source: Read Full Article