It is always nice to see Housewives from different cities supporting each other. After Vicki Gunvalson announced she was exiting The Real Housewives of Orange County she received a call from Bethenny Frankel. The latter quit The Real Housewives of New York City for the second time back in August 2019. Frankel moved on from the Bravo show and is now producing and starring in a new competition series.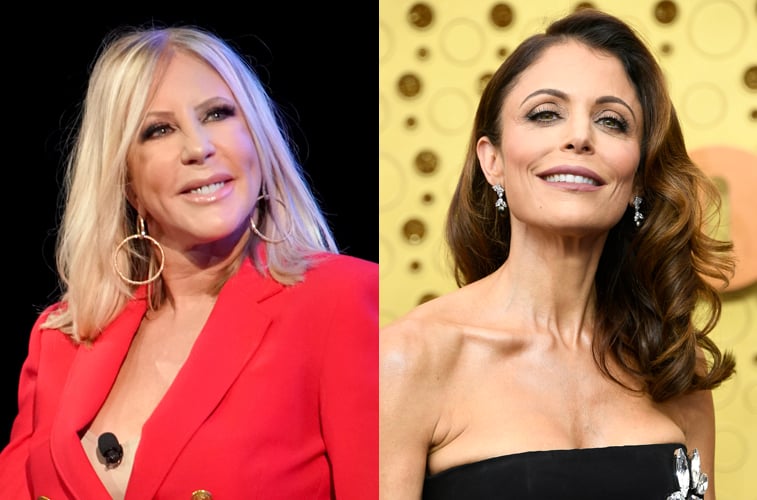 Frankel's advice to Gunvalson was timely and surely could help the OG of the OC on life after Housewives.
"[Bethenny] said, 'It will take you six months to realize this is the best thing that ever happened to you. You always want to leave a party while it's still going. I was paid an insane amount of money working there and I left it because it wasn't good for my heart and soul… It's like a stripper on a pole. You know it's not good for you and one day you're going to leave it because you have a better life outside of it,'" Gunvalson said on the Whoop It Up with Vicki podcast.
Vicki Gunvalson leaves 'RHOC' after 14 years
It was just ahead of the start of production of season 15 of RHOC that Gunvalson confirmed she was leaving the show for good.
"I will always be the OG of the OC, but it's time to say goodbye to The Real Housewives of Orange County," Gunvalson wrote on Instagram. "It's been an incredible ride for 14 years and I want [to] thank all of you for your support, for your love and for 'whooping it up' with me along the way."
At the time, Gunvalson hinted that she was working on new projects, like her podcast that she just released this week.
"I've been working on new projects that will be exciting, empowering and inspirational," she continued. "My podcast with Westwood One will be launching soon and I will have much more to say about this on Whoop it up with Vicki. I hope you will join me on my new journey, so please stay tuned. I love all my fans, and I want to thank Bravo and Evolution for this incredible experience which my family and I have will never forget."
Vicki Gunvalson didn't like the direction of 'RHOC'
Another issue that factor into Gunvalson's decision to not want to continue doing RHOC was the direction the show had gone in. The insurance maven didn't feel that the reality series was the same show she started 14 years ago.
"The show really got off course from what we were supposed to be doing," Gunvalson told People in an interview. "In the beginning, it was about showing your real lives; your family, your friendships, your work. It was about really opening up and letting the world in. But it stopped being that and it started being about fighting. And they never showed my real life anymore. It just became fake. Why do you want to go on an internationally famous show and be mean? What we're supposed to be doing is really helping each other! It's a tough world out there!"
However, Gunvalson also hinted that she's not completely done with reality and she might be doing another show for Bravo.
"Bravo did approach me with a new show. So, I'm entertaining that. It looks like I'll be going on that. [It's] really exciting who's going to be on that with me," she said on March 5 episode of her podcast.
Gunvalson has also been spotted filming something with former co-star Tamra Judge which fans think might be a pilot spin-off.
Source: Read Full Article