In the day and age of genetic testing, people are able to trace their roots back generations. Kate Middleton apparently has many distant celebrity relatives, including her husband Prince William and comedian Ellen Degeneres. But many may not know that sibling actresses Dakota and Elle Fanning are also related to the Duchess of Cambridge, and they share a very interesting ancestor.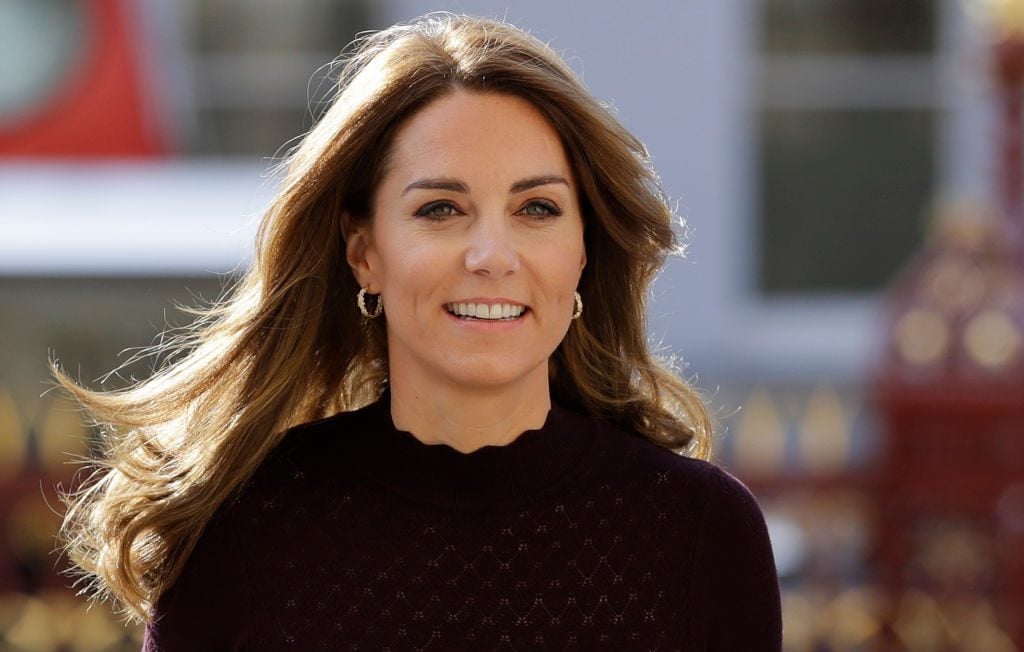 Kate Middleton is related to a notable English monarch
Prince William and Kate Middleton had a fairytale romance, and the world has adoringly watched her rise to royalty. Born to parents Michael and Carole Middleton, Kate comes from an upper-middle-class upbringing with no direct royal ties. But when her marriage to Prince William was confirmed, genealogists began digging through her ancestry. 
As reported by Channel 4 News' Patrick Cracroft-Brennan, Kate was technically a commoner before she married William, but her bloodline can be traced back to King Edward III. 
"Her great-great-grandmother, Frances Elizabeth Greenhow, was the 10 x great-granddaughter of Sir William Gascoigne, a Yorkshire knight who died in 1487," said Cracroft-Brennan. "He married Lady Margaret Percy, 4th and youngest daughter of Henry Percy, Earl of Northumberland. The Earl descended from King Edward III through both his parents. Prince Charles and the late Princess Diana both descend from Sir William Gascoigne and his wife Lady Margaret."
With this lineage, Cracroft confirmed that Kate and William are "fourteenth cousins once removed through his mother and fifteenth cousins through his father."
How Kate Middleton is related to Dakota and Elle Fanning
From George Washington to Jane Austen, it turns out Kate Middleton has plenty of noteworthy relatives. But two of her most famous celebrity relatives in modern times are sibling actors Elle and Dakota Fanning. 
According to People, after digging through seven centuries of historical records (including birth and death certificates, census records, and burial and baptism records), researchers at  Ancenstry.com found that the Fanning sisters are relatives of King Edward III through their mom, Heather Arrington. 
The historians discovered that Elle and Dakota are 22nd great-grandaughters of the noted King who ruled England in the 1300s. "Generation after generation, the lines we looked at pieced back directly to King Edward III proving that Elle is a direct descendant of royalty," a historian for Ancestry.com, told People. "You can consider her a long-lost princess. This connection is so unique and rare."
How Dakota and Elle Fanning feel about their royal connection
With King Edward III in common, Kate and the Fanning sisters are distant cousins. In an interview E!, Elle talked about how wild the whole thing is. "It's so weird," she told the outlet.  "I saw it the other day — I looked online and like King Edward III is my great-great-great-grandfather. I was like, 'Is this real?'"
When Tatler asked Elle what she thought of Kate, she was all praise. But she also admitted she wouldn't be able to handle the scrutiny that comes with being a royal. "Kate and Meghan are doing royal femininity very differently," said the younger Fanning sister. "I can't imagine being in the public eye like that. Every single move you make is critiqued."
Source: Read Full Article