HGTV began in 1994 and over the decades has evolved from a placeto learn about quilting and crafts into a bonafide lifestyle network. It's one of the top ten most-watched networks on television,with more than 1.3million viewers tuning in week after week to discover how to make theirhouses look better — or at the very least, enjoying the comfort of watching a "before"become an "after."
The trend toward reality shows is hardly unique to HGTV. Butthey understood early on that instead of focusing on the content, which wouldhave made more sense, they neededto find hosts to become their own celebrities.
The other pitfall HGTV execs needed to avoid was complacency and add a little drama. Luckily for fans, that's exactly what they did.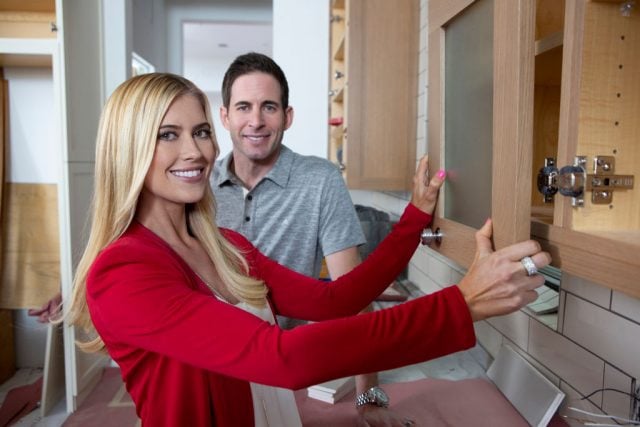 'Property Brothers' Drew and Jonathan Scott were the network's first stars
Discovery network chief lifestyle brands officer Kathleen Finchrevealedto Variety that they used to operate with very different goals. "There was a time, years ago that one of oursecretly held mottos was 'Get the talent out of the way — the star is the couch,'"she explained.
And it was Finch who pointedto Drew and Jonathan Scott as two of HGTV's first heartthrobs who were much moreinteresting to watch than the couches. Fans were impressed by the Scott brothers'talent, of course, but they also liked watching them work.
People connect with other people,even on renovation shows
There's been a lot of backlash over shows that are too staged or that don't reflect reality. HGTV avoids becoming like this by remembering that people want to see their lives reflected back, even a tiny bit. General manager Jane Latman said, "With social media, people's lives are really public. HGTV could become too aspirational."
She cautioned against making everything look too pretty. "If you're seeing too much perfection all the time, the audience will ask themselves, 'What does that have to do with my life?'" she continued. That's exactly what HGTV doesn't want to do.
HGTV isn't afraid to embracethe drama
Fans assumed Flip or Flop would get canceled after Tarek and Christina El Moussa filed for divorce. But instead, the show went on, just like it does in real life.
"There's obviously tension, which we follow on camera," Finch told Variety.  "I'm very proud we opened the door to that. It's not the kind of thing we thought HGTV viewers would want, and they absolutely did." 
One key detail is that the drama never detracts from the main point of the show or becomes the point of the show like some other reality television. That's why it's been so successful — people like how it still feels real, but entertaining, too.
HGTV has evolved along with their viewers
It was probably tempting for HGTV to try to recreate the success of Fixer Upper after moneymakers Chip and Joanna Gaines canceled their show. But instead, the network keeps on trying new things, keeping their content fresh and exciting. They've given up the tendency to fall into "copycat syndrome" and instead keep pushing the envelope into new formats, having fun the whole time.
"What HGTV has done over my 14 years there has been incredible," longtime host David Bromstad said. "They went from a very buttoned-up organization to an organization with some buttons undone, the tie loosened — and having a great time." 
With a reboot of Extreme Makeover: Home Edition, a new Flip or Flop spinoff, and Home Town renovating an entire town, it's going to be an exciting year for HGTV. We can't wait to watch.
Source: Read Full Article