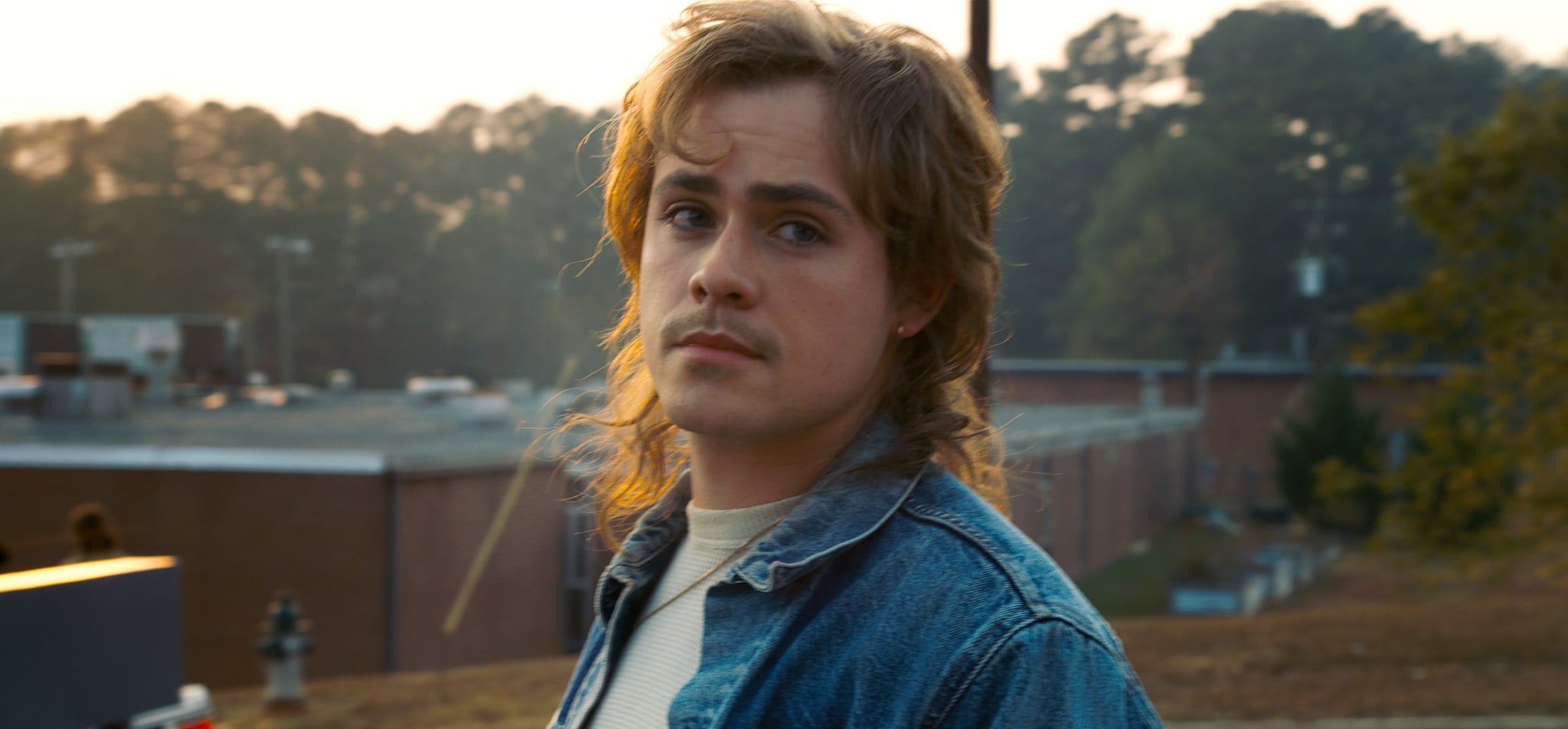 Image Source: Everett Collection
Viewers of Netflix's Stranger Things went on a bit of an emotional roller coaster when it came to the character Billy Hargrove, played by Dacre Montgomery. The older stepbrother of Max (Sadie Sink) was, to put it lightly, a very bad guy. Despite being nice to look at, he brought nothing but stress to Hawkins, Indiana, when he entered season two. He met his end at the end of season three, though — clueing everyone into the fact that he was possessed by the Mind Flayer, who took him out and gave him a bit of a redemption arc along the way. Hence, there's no way he's coming back for season four, right? Well, not so fast.
Montgomery seemingly felt like Billy's story was over when he finished season three, even telling Vulture back in 2019 that he'd "put Billy to bed." Fans are starting to think otherwise, though, especially after seeing the episode titles for season four, which lands on Netflix in summer 2022. One of the episode titles is "Dear Billy," and while it's possible the episode's storyline could center around him rather than feature him returning, it feels like he should be in it in some way. Of course, considering we saw Billy die at the end of last season, it feels unlikely he'll be alive in the present time in the episode, but we could get some flashbacks, especially if it's told from Max's point of view as a message to her older brother.
Then again, strange things happen in Hawkins and in the Upside Down every day. We thought Hopper died in season three, sucked into the Upside Down for eternity, but we already know he's still alive and kickin' and definitely a part of season four. So it's not out of the realm of possibility that Billy could be back for season four in some capacity. A photo Montgomery shared on Twitter in October 2020 shows him in the last outfit Billy wore, and while he dropped it onto the internet with no comment, fans are guessing that he did, in fact, film something for season four.
We'll have to wait for summer 2022 to find out for sure.
Source: Read Full Article