"I love him very much," Amber says in the book. "Elon loves fire, and sometimes it burns him."
Elon Musk is looking back on his off-and-on relationship with Amber Heard.
In his new eponymous biography from Pulitzer Prize-winning author, Walter Isaacson, Elon calls the year-long romance "mind-bogglingly painful."
Elon and Amber first met in 2013, but per the book, didn't officially begin their romance until 2017, after the Aquaman star filed for divorce from ex-husband Johnny Depp.
Elon and Amber bonded over the "nerdier" things in life, with the 37-year-old actress, who calls herself a "geek" in the book, spending "two months designing and commissioning a head-to-toe costume so she could role-play" for Elon, 52, after he told her that she reminded him of Mercy from Overwatch — his favorite video game character.
Amber Heard Barely Appears In Trailer for Aquaman and the Lost Kingdom Trailer
Despite the pair's common interests, not many were fond of their relationship, including Elon's brother Kimbal Musk.
Kimbal labels Amber "toxic" and "a nightmare" in the biography, adding that he thinks it's "sad" that the billionaire tech mogul tends to fall for people who are "beautiful" but "have a very dark side."
In apparent response to this assertion, Elon tells Isaacson that he's "just a fool for love."
"I am often a fool, but especially for love," he says.
After he and Amber ended their relationship for good in 2017, Elon recalls enduring "18 months of unrelenting insanity" in what turned out to be a "brutal" love affair.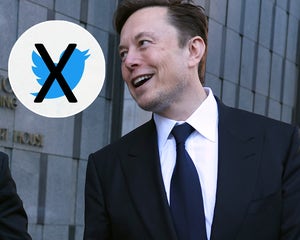 Elon Musk's Twitter Name Change to X Has Upset the Entire Internet
The pair appear to be on good terms now though, with Amber telling the biographer that she still very much cares for Elon.
"I love him very much," Amber says in the book. "Elon loves fire, and sometimes it burns him."
This latest account of their relationship aside, Elon has shared some positive words about his ex, including a kind, post break-up post in 2017, as well as penning his well-wishes for the starlet after she was found liable for defaming Depp in a jury trial in Virginia.
"I hope they both move on," The X (née Twitter) owner wrote on the social media site shortly after the verdict was read. "At their best, they are each incredible."
TooFab has reached out to both Elon and Amber's reps for comment.
Elon Musk is available wherever books are sold.
Source: Read Full Article