Reflecting on her December 2022 appearance on 'Watch What Happens Live,' Bethenny Frankel said she felt "ambushed" by host Andy Cohen and fellow guest, Jeff Lewis, after they shaded her 'Housewives' re-watch podcast.
Bethenny Frankel is breaking down her controversial December 2022 appearance on Watch What Happens Live.
In the latest episode of her ReWives podcast, Frankel said she felt ambushed by host Andy Cohen and fellow guest, Jeff Lewis, claiming that the pair teamed up to make her look bad.
During the ultra-tense episode, Lewis threw shade at Frankel's "defensive" Real Housewives recap podcast, calling it "unoriginal," while Cohen labeled her a hypocrite for starting the podcast after publicly trashing the Housewives in the past.
The RHONY alum said she doesn't place all the blame on Lewis because "he, too, is talent on the show, trying to make a living, trying to promote what he's promoting and [is] part of this machine," and instead placed the onus on Cohen.
Frankel claims Cohen "came for her," and saved his feelings about the podcast for the show and for "ratings."
Unable to render YouTube Video.
"As someone who thought they were his friend on some level, Andy didn't come to me directly to tell me what he thought about the show that I was doing," Frankel said. "I'm entitled to talk about something that I was as much a part of as he was. He actually never got dirty; I actually got dirty in it."
She went on to say that Cohen discussed her December appearance on the show in subsequent episodes to follow, as well as on his radio show and in "many" other interviews.
According to Frankel, Cohen did get some flack, however, with the former Bravolebrity telling listeners that she believes that Cohen publicly sharing his thoughts about her podcast earned him "weeks of bad PR."
"Andy took the bait like a Housewife, and created the bait to take a shot at this B," Frankel said. "And he did miss, and the audience, for the most part, really felt that it was an ambush."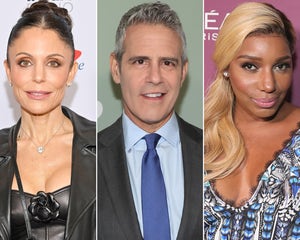 Bethenny Frankel Calls Out Andy Cohen For Asking 'Problematic' Questions on WWHL
The "ambush" also got the attention of Frankel's daughter, Bryn, who she said was watching in the green room.
"After I returned from my segment, I came back in, and Bryn was like, 'Momma, I didn't like that. He weas mean to you," she recalled. "She really didn't like it. She felt like everyone was ganging up on me and bullying me."
Frankel, who did note that both Cohen and Lewis apologized to her after the fact, admitted she didn't entirely clock the "ambush" at first, adding that she's used to being "under fire."
"I'm so used to it. But it felt that way when I was on the show," Frankel added. "I felt ambushed, but I'm very good under pressure. I'm good when under fire."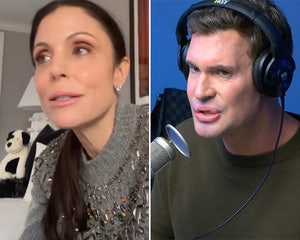 Bethenny Frankel and Jeff Lewis Have Very Different Takes on Their Explosive WWHL Appearance
Sources close to the WWHL production told TooFab Frankel's claims were untrue, adding that since her last time on the show, her publicist has pitched her to return as recently as this past April to promote her alcohol line.
The source also noted that it was highly unlikely that Frankel's 12-year-old daughter was watching the taping, adding that the age requirement for WWHL attendance is 21 or older.
"That's why she had to be in the green room," the source shared. "We're not designing this show for 12 to 13-year-olds."
Acknowledging that her friendship with Cohen is likely over at this point, Frankel pressed forward with her "reality reckoning," ending Tuesday's episode by calling the network and reality television as a whole a "cesspool."
TooFab has reached out to Bravo for comment.

Source: Read Full Article