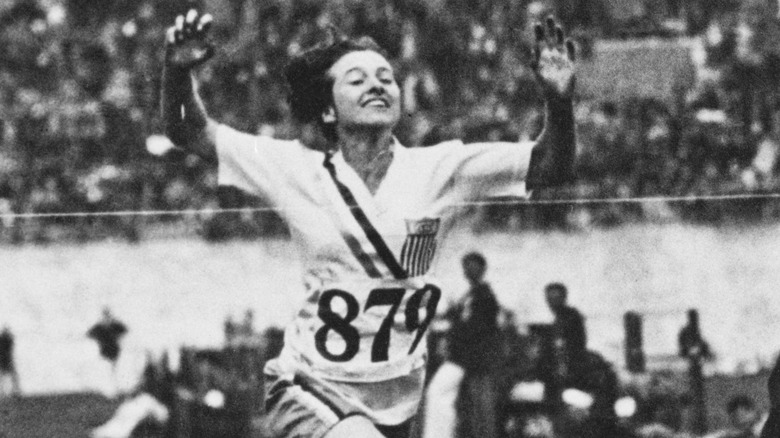 The Olympic Games bring together incredible athletes from all over the globe to compete on behalf of their respective countries. It's amazing to hear the stories of these exceptional athletes and the work they had to put in and sacrifices they had to make to excel in their sport. While many of these stories are inspirational, they can also have a tragic side to them. 
Take Betty Robinson, for example. Robinson should be known for her legacy as an Olympic runner. At 16, she was the only U.S. runner to qualify for the final of the 100 meters in the 1928 Olympics. She took home the gold medal and would return in 1936 to earn another gold as the third runner in the 4×100 relay (via WBUR).
Yet it was what happened to Robinson in between her two Olympic appearances that would come to dominate her life story. Robinson decided to join her cousin for a ride on his biplane in 1931. The plane crashed outside of Chicago, leaving Robinson with a severe concussion, a crushed arm, and a broken leg (per Riverdale Library). There was doubt she would survive, let alone run again. But Robinson turned her tragedy to triumph by not only returning to running, but earning her 1936 gold medal. 
Steve Prefontaine died before building his legacy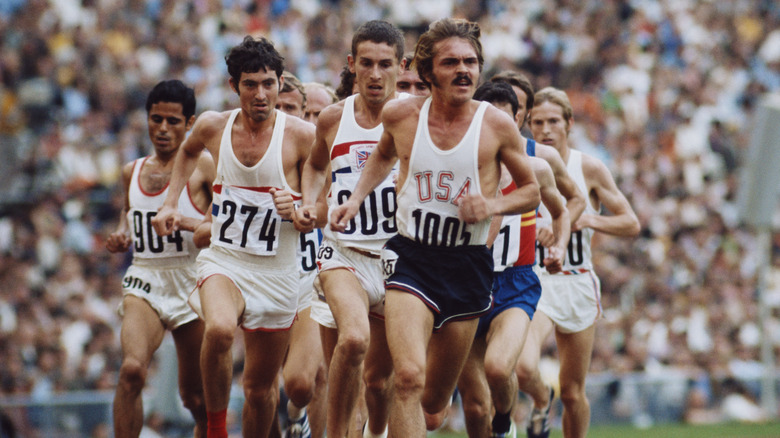 Steve Prefontaine was a top U.S. runner ready to make a name for himself on the world stage in track and field. He started as a high school distance runner in Coos Bay, Oregon, and went on to run for the University of Oregon (via Olympics). While at Oregon, between 1969 and 1974, Prefontaine, known as Pre, won seven NCAA titles (via Go Ducks).
Prefontaine went to the Olympics in 1972, coming in fourth in the 5,000 meter race and missing out on a medal in Munich. Everyone looked forward to a triumphant comeback from Pre in 1976, but it would never come to pass. 
On May 29, 1975, Pre won a 5,000‐meter race at Hayward Field in Eugene, Oregon, his favorite track. He then went out to celebrate at a party for six runners from Finland he had brought to America to compete in the race. On his own way home, he lost control of the car, flipping it and pinning him underneath. He was pronounced dead just after midnight. He was just 24 years old (via New York Times).
Monica Seles career was almost cut short before she got a chance at the Olympics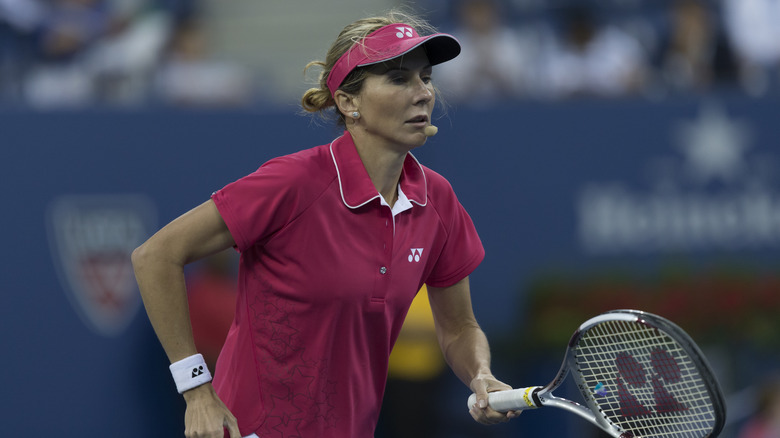 Monica Seles won a bronze medal in the 2000 Olympics in Sydney, Australia. Seles, who was born in the former Yugoslavia but became a U.S. citizen, competed for the U.S. in the Games (via Tennis Majors). But it was something that happened seven years earlier that made the biggest headlines of her career.
Seles won the French Open in 1990, when she was just 16 years old. In 1991, Seles, at just 17, became the youngest number-one ranked tennis player in the world, taking the spot from Stefi Graf, who had held it since 1987 (via Tennis Majors). While Monica Seles and Stefi Graf had an exciting tennis rivalry during those years, their competition with each other would later lead to tragedy (via Olympics).
On April 30, 1993, Seles was playing Magdalena Maleeva in Hamburg, Germany, in a quarter-final match. During a drink break, Seles sat down and leaned forward to drink some water. 
Seles felt a sharp pain in her shoulder and would soon learn why. A man had ambushed and attacked her, stabbing her with a nine-inch knife (via Lessons From History). Günter Parche, a fan who was obsessed with Stefi Graf, had charged at her twice with the knife. Thankfully, her injuries weren't life threatening. It took her a short time to recover physically, but mentally the incident stayed with her.
Olympian and Paralympian Oscar Pistorius had a shocking fall from grace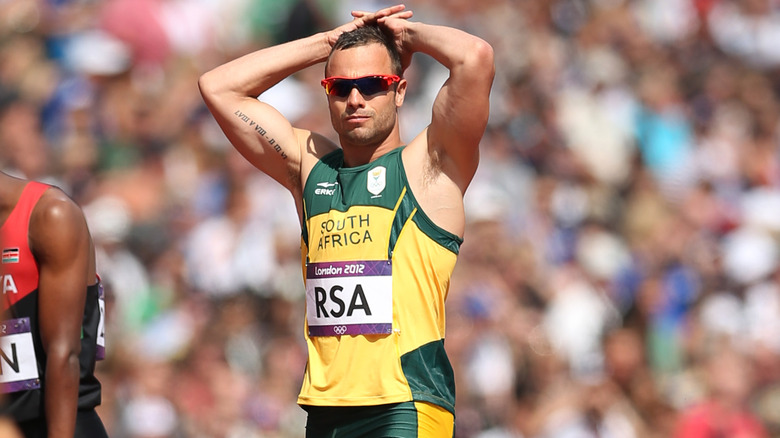 South African sprinter Oscar Pistorius was a celebrated Olympian and Paralympian when his inspirational life took a dark turn. A double below-the-knee amputee, Pistorius was known for overcoming massive obstacles to excel as a sprinter. Nicknamed "Blade Runner" for his blade-like prosthetics, he participated in the 2004 Paralympics, 2008 Paralympics, 2012 Summer Paralympics, and 2012 Olympics, making history as the first amputee runner to ever compete in the Games. But it was he did off the track that made him infamous (via Sportscasting).
On Valentine's Day of 2013, Pistorius shot through his bathroom door four times, killing his girlfriend, Reeva Steenkamp, who was on the other side of the door. Though initially claiming he believed his girlfriend was a home intruder, accounts from neighbors of hearing shouting, followed by shots that night came to light during his trial, where Pistorius was ultimately convicted of murder (via Biography). Pistorius is currently behind bars.
Source: Read Full Article