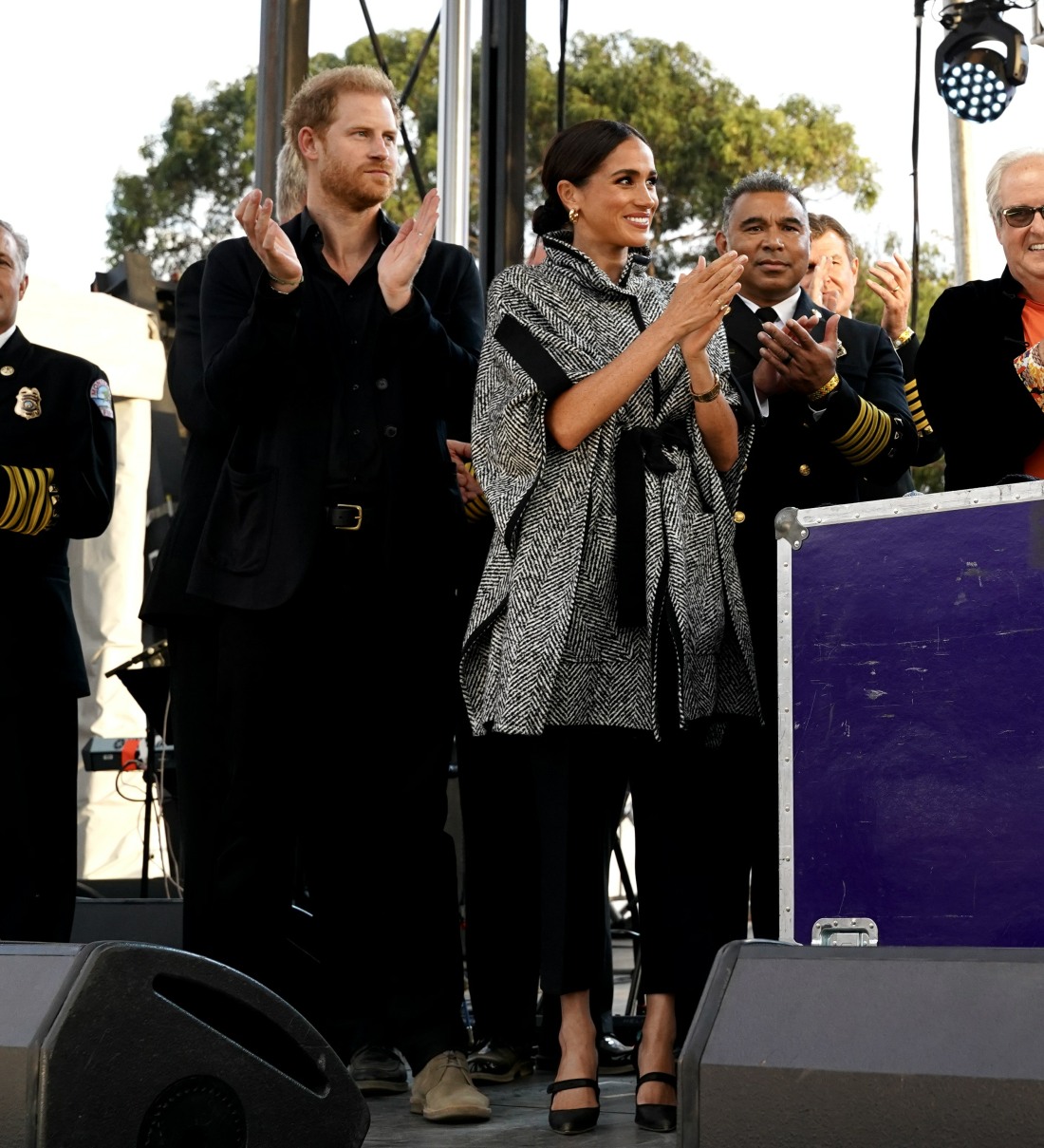 So many Sussex fans worried that Harry and Meghan would hibernate for months after the Invictus Games in Germany. Well, Sussex Hibernation Szn is canceled, y'all! Harry and Meghan were out and about in Santa Barbara on Friday, less than a week after Invictus's closing ceremony. Meghan and Harry attended Kevin Costner's One805 fundraiser, which was held at his huge Santa Barbara estate, the same one his ex-wife refused to vacate until a judge ordered her to. The event was to raise money for financial and mental health support to first responders in the Santa Barbara community, and it looked like there were a lot of cops and firefighters in attendance.
I honestly didn't even know that Kevin Costner knew the Sussexes, but given that the tight-knit, moneyed community of Santa Barbara/Montecito/Carpinteria, it doesn't surprise me that the Sussexes are known to the celebrities in the area. It even looked like the Sussexes were something like the VIPs of the fundraiser, and they appeared on stage with Costner, and Meghan presented him with some kind of award. Oprah was there too, as was Adam Levine (he performed).
If you're wondering about Meghan's ensemble, yes, it's giving Rich And Happy. She always looks expensive these days, I love it. Her poncho is Carolina Herrera, the heels are Manolos, the earrings are Tabayer. She looks effortlessly chic, like she just pulled everything from her closet and threw it on without overthinking. I can't wait for Princess RepliKate to wear some kind of button-slathered poncho. Meanwhile, Harry saw how much the squad appreciated his all-black look at the Invictus Games and he said "Imma do it again!"
One of the best parts about the Sussexes' appearance is that it was clear from social media videos that M&H are super-popular and everyone was so jazzed to see them. Harry was chatting about polo and golf, Meghan was being the perfect society lady. PS… Yes, there are a million new stories from Salt Island, but we will get into on Monday! Please don't threadjack!
— Julieth ❀ (@troubleshade) September 23, 2023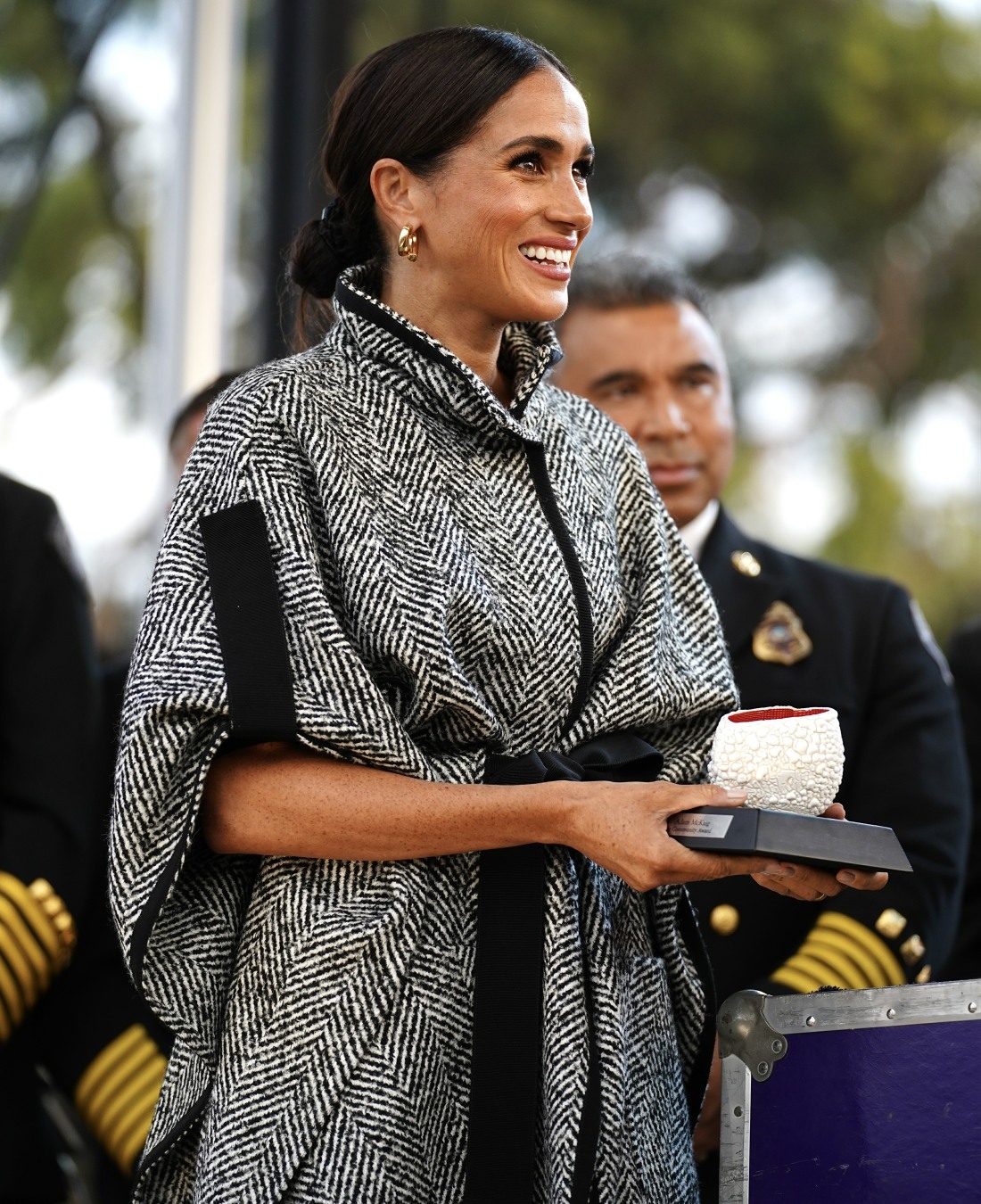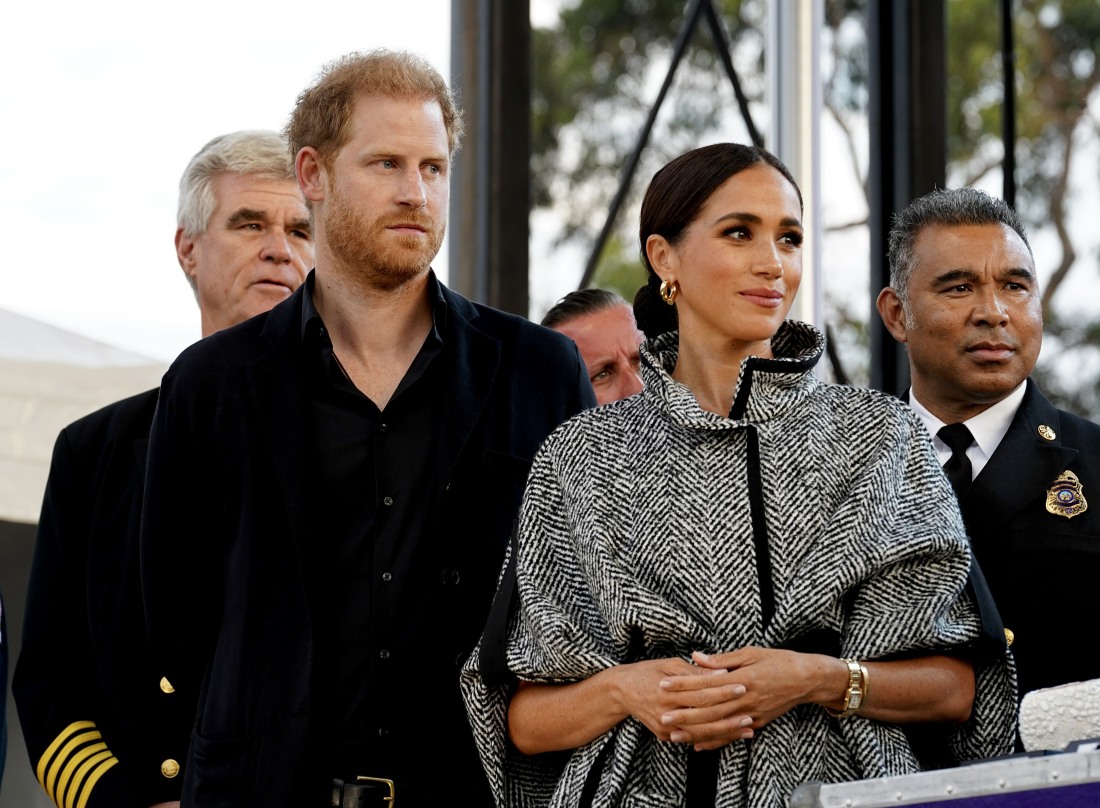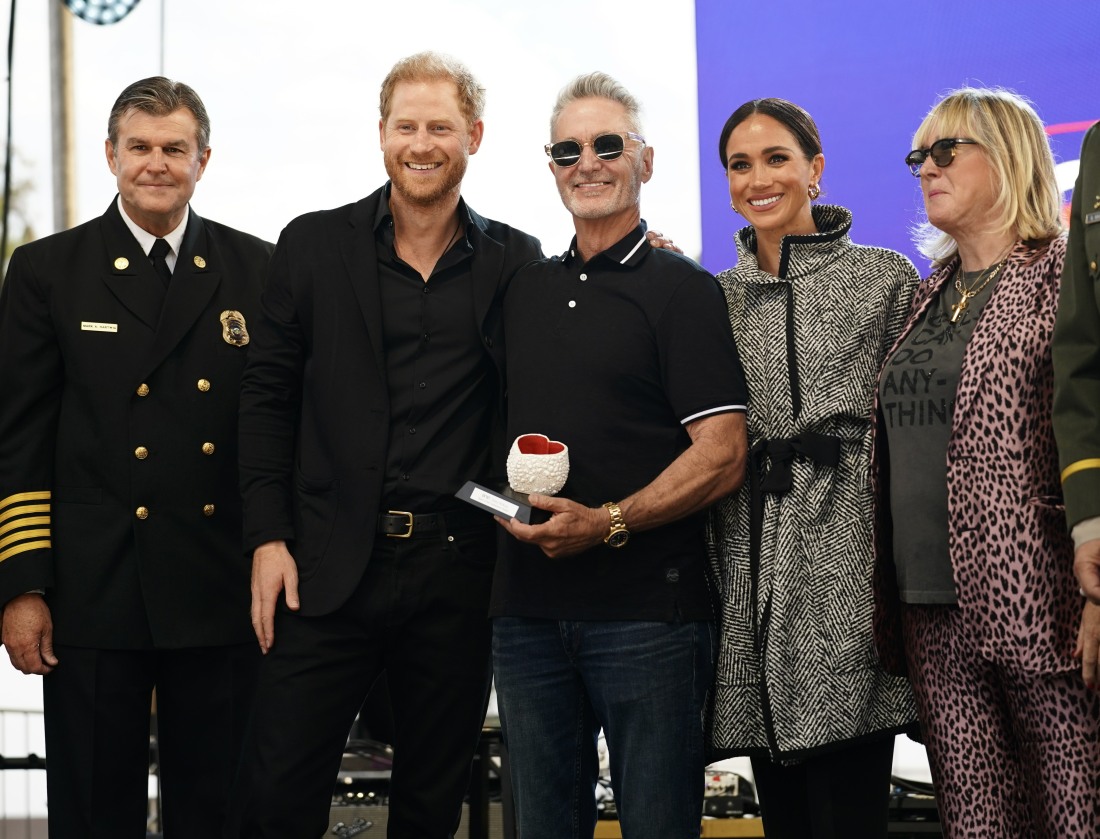 Photos courtesy of Avalon Red.
Source: Read Full Article