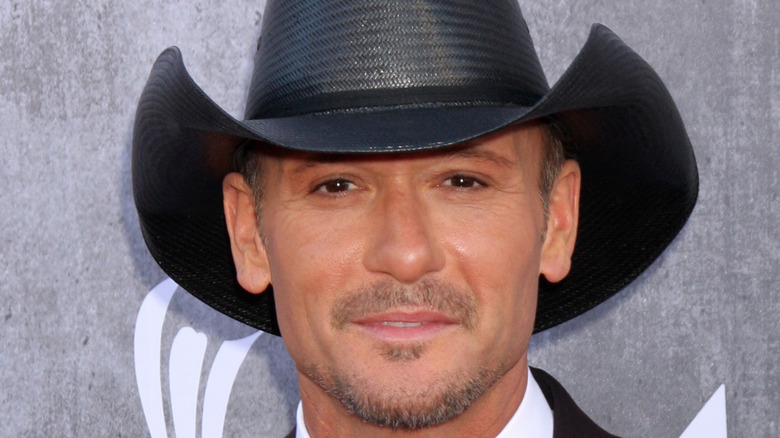 Country legend Tim McGraw has been churning out hits since signing a recording deal with Curb Records in 1990 (via Britannica). Over the years McGraw has released fifteen studio albums, won three Grammy Awards, and topped the Billboard charts dozens of times. Some of the beloved star's greatest hits include the classics "Humble and Kind," "Live Like You Were Dying," and "Highway Don't Care." However, one of his latest singles is quickly becoming one of the most noteworthy songs McGraw has ever worked on.
In 2021, McGraw released the song "Undivided" with Florida Georgia Line's Tyler Hubbard (via The Boot). The latter came up with the idea for the track while quarantining on his tour bus away from his family, after testing positive for COVID-19. Hubbard penned the track with musician Chris Locke and asked McGraw to jump on vocals. He explained to The Boot, "I wrote this song and immediately thought of Tim McGraw. We had such a great time with FGL's "May We All," we felt like this was the next chapter."
Undivided calls for healing and unity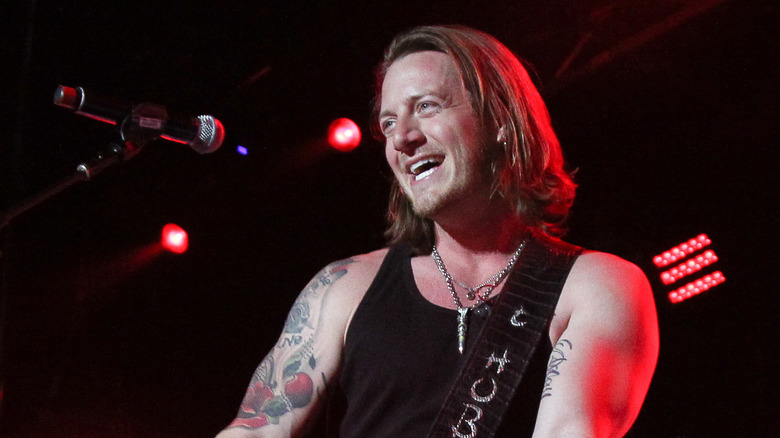 In "Undivided" Tyler Hubbard and Chris Locke call for people to unite during difficult times and promote love. They ask that we work toward healing one another and our nation finally make some changes. Tim McGraw and Hubbard sing, "Look around and love somebody / We've been hateful long enough / Let the Good Lord reunite us / 'Til this country that we love's /Undivided." This track was written during the height of the COVID-19 and Black Lives Matter movement and was later released just days after the United States Capitol Attack. 
Hubbard explained to The Boot, "At this time in history, it just feels like this song is perfectly speaking to our world and what we all need right now. And what we need to hear personally, you know? It's also an accountability thing for us: It's, "Hey, if we're gonna sing this and this is our message, we've gotta live up to this. We've gotta look around and love people; we've gotta let God be in control and lead us." 
McGraw added that working on this song offered him a much-needed reality check. He said, "It hit me right in the heart, you know? It just sort of made me sort of reevaluate my approach to what's going on in the world and [think], 'Was I letting the darkness lead me to be not as cheerful and bright and happy as I need to be to bring positive energy to me family?' So, it was more of an internal thing, to me, when I heard the song."
Source: Read Full Article