Selena Gomez is staying offline for a bit.
The Only Murders in the Building star took to Instagram Stories on Monday to explain why she has remained silent on social media and not commented on the ongoing Israel-Palestine conflict as some other celebrities have done over the past few weeks.
For Selena it isn't so easy. She says she's needed to take a break — explaining her "heart breaks to see all the horror, hate, violence and terror that's going on in the world":
"People being tortured and killed or any act of hate towards any one group is horrific. We need to protect ALL people, especially children, and stop the violence for good. I'm sorry if my words will never be enough for everyone or a hashtag. I just can't stand by innocent people getting hurt. That's what makes me sick. I wish I could change the world. But a post won't."
Although she condemned the violence happening at this time, many people were not satisfied with what she had to say. Her statement was actually met with a lot of online criticism, with some bashing her for being selectively outspoken and taking a "neutral" stance on the conflict. Others slammed her for saying a post wouldn't "change the world" — when she currently has over 430 million followers on IG. So it's safe to say a good amount of social media users weren't thrilled with her comments…
In a follow-up post, Selena shared a black-and-white picture of her younger sister Gracie and added:
"Having a sister, everyday has made me tragically sick. I would do anything for children and innocent lives."
It's unclear if this was in response to folks saying she wasn't doing anything. But it does seem she's trying to clarify just how hurt she is by the news of everything happening.
See her posts (below):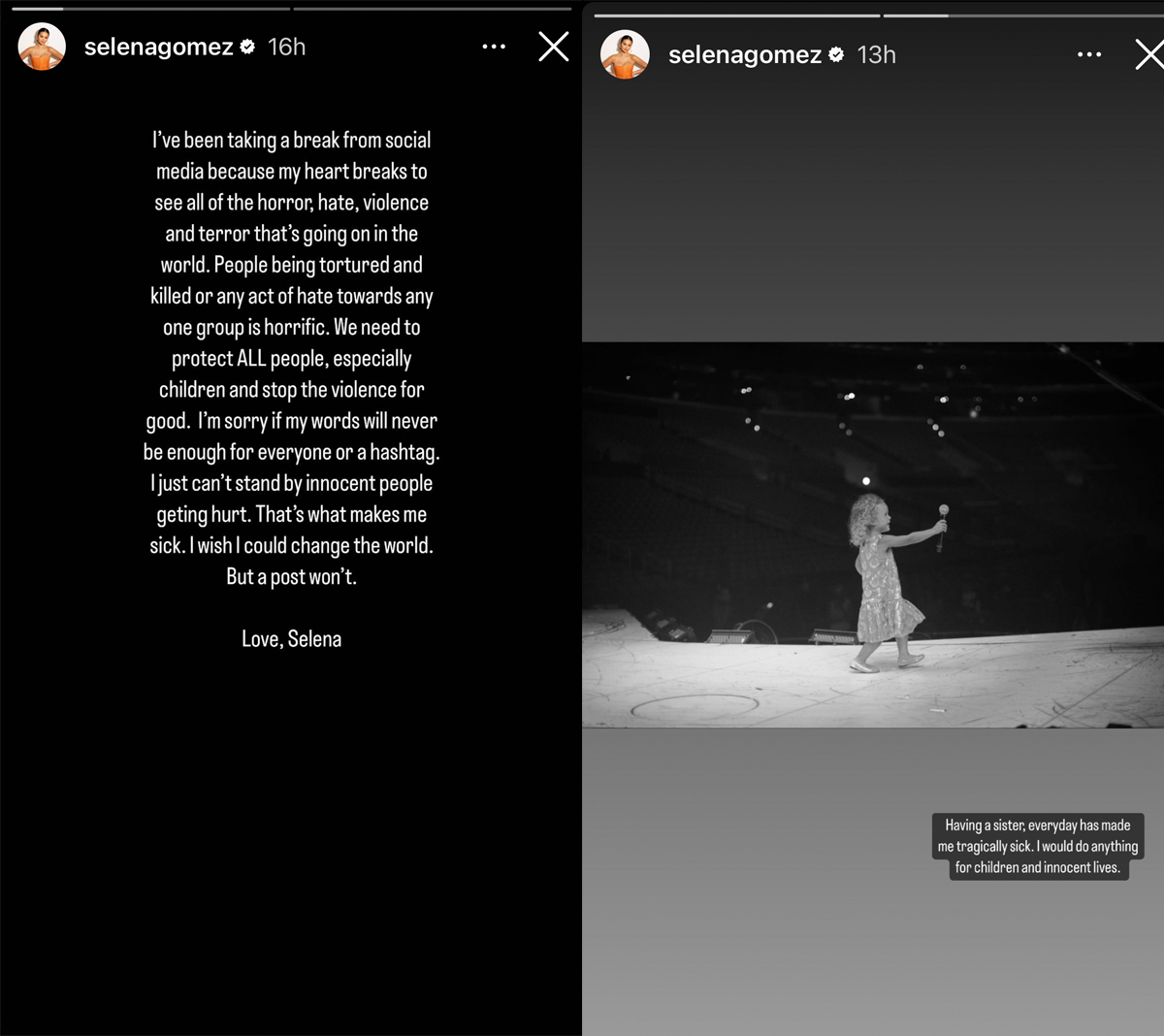 For some people, watching all the news and posting the right thing, supporting cause in just the right way, it's — well, if not easy, let's say doable. For others, with especially sensitive hearts, it can be too tough to face this kind of thing at all. Frankly, the "fans" who are blasting Selena for making a healthy choice for herself are holding her to an unfair standard. We can't make any positive change in the world if we're making ourselves sick. Think about it — we don't force airsick people to be pilots, we don't force hemophobics to be surgeons. Right? We can't expect everyone to be able to face these kinds of horrors and still have enough fortitude to try to come up with an answer.
But what do YOU think, Perezcious readers? Let us know in the comments!
Related Posts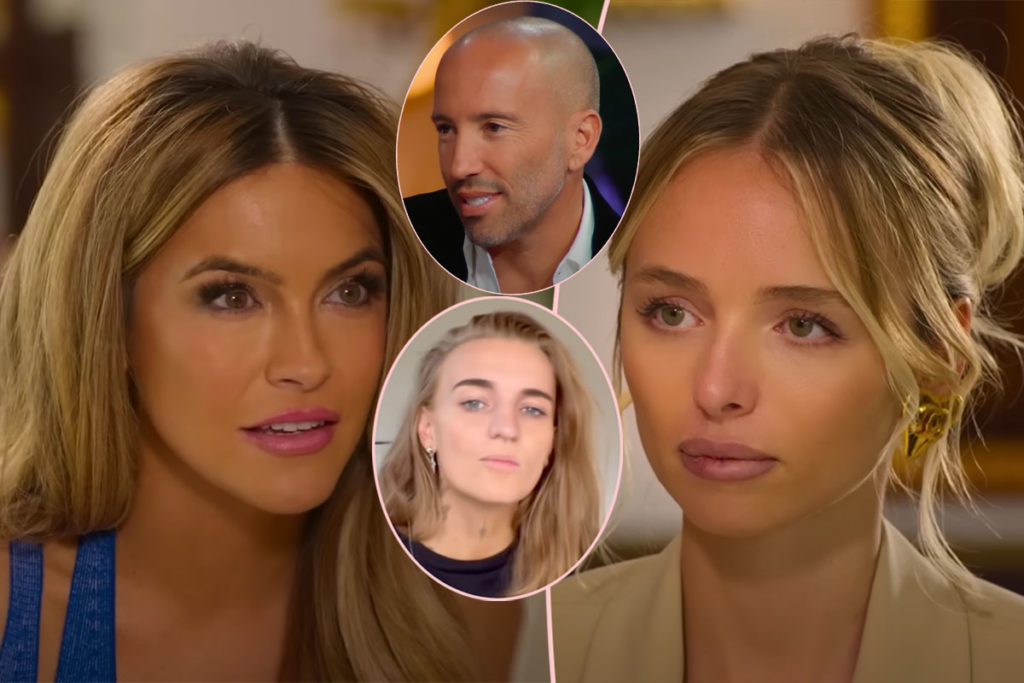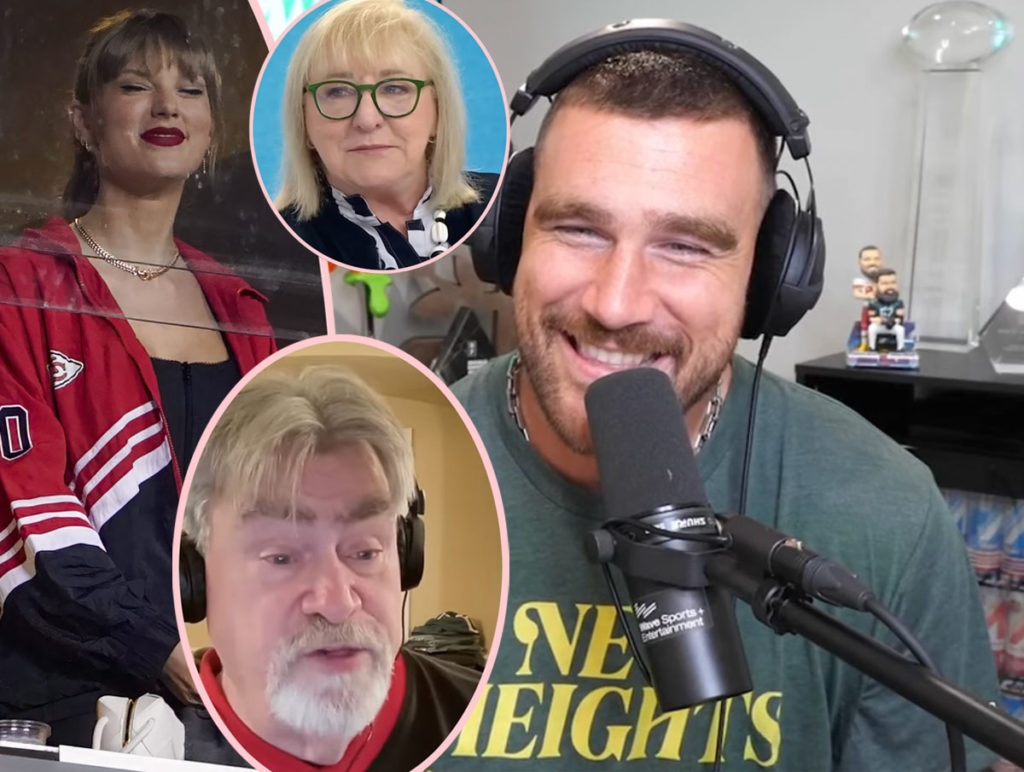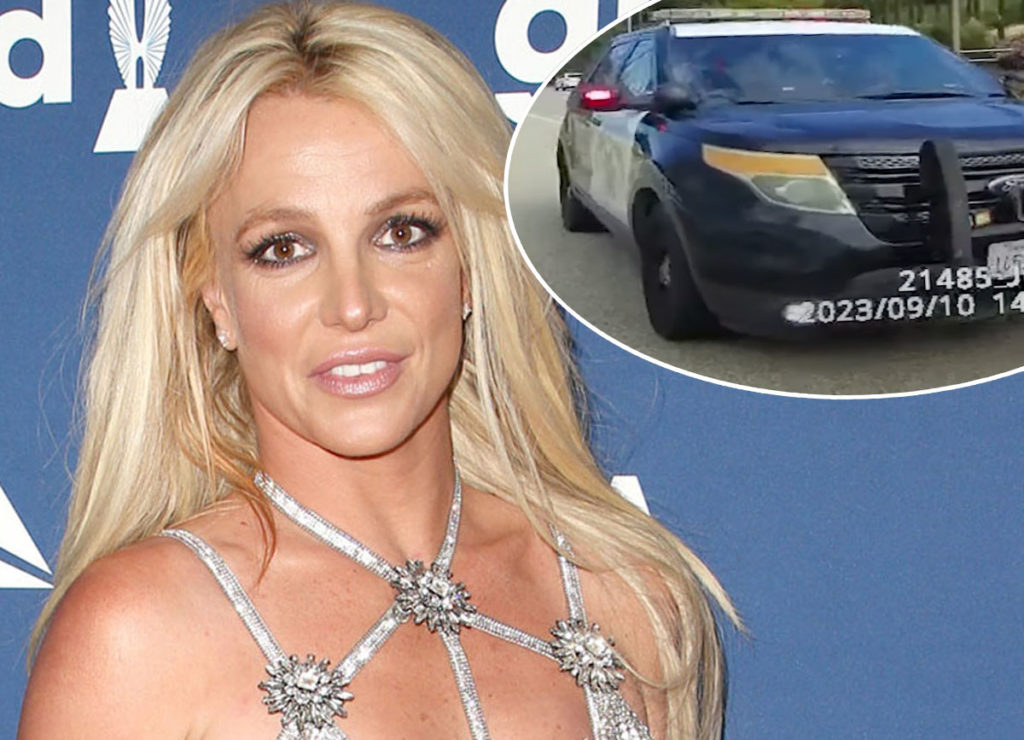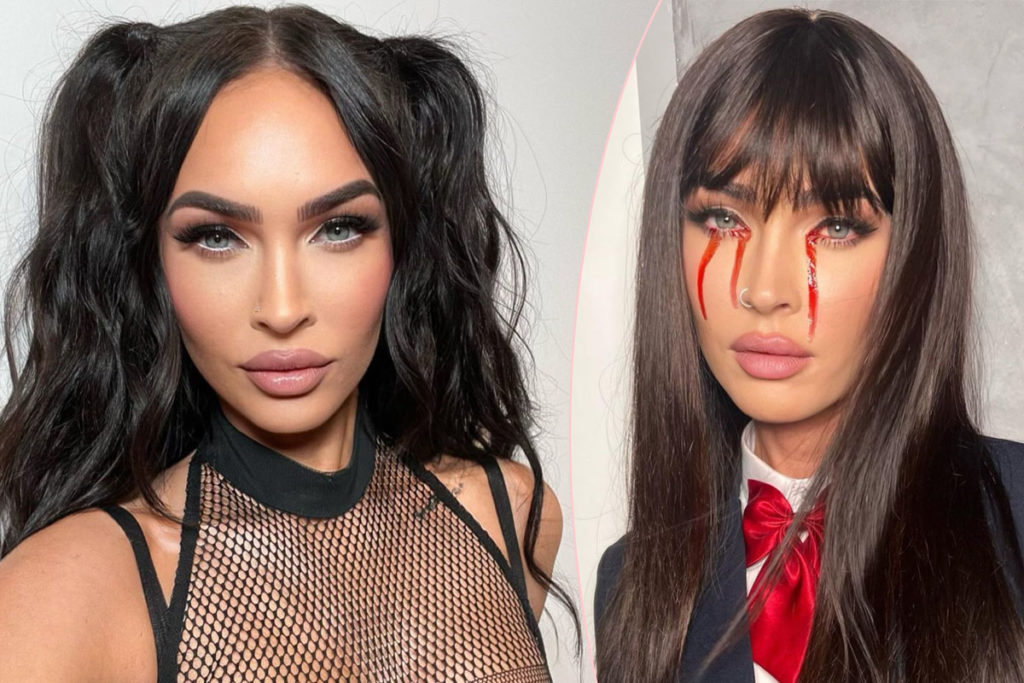 Source: Read Full Article