Apparently first kisses are weird and uncomfortable for everyone, even if the kiss is with a television star/preteen heartthrob. Cause even though Selena Gomez's first kiss was with The Suite Life of Zack and Cody star Dylan Sprouse, it sounds like it wasn't the best experience!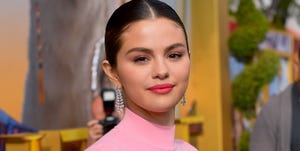 During a recent appearance on The Kelly Clarkson Show, Selena shared that she had a major crush on Cole Sprouse growing up, saying, "I was in love with Cole Sprouse…I was obsessed with that show [The Suite Life of Zack and Cody] and I thought we were going to be together one day."
However, when she got the chance to appear on his show, things didn't quite work out for Selena and Cole. Sel shared, "Then I guest-starred on the show, but I kissed his brother and I didn't get to kiss Cole…It was my first kiss—on-camera! It was one of the worst days of my life!" But she also laughed while saying it, so it doesn't sound like the kiss was too traumatic.
And People points out that this isn't the first time that Sel has brought up her on-screen kiss with Dylan—she previously gave all of the details to Twist Magazine, saying:
Watch the whole thing here: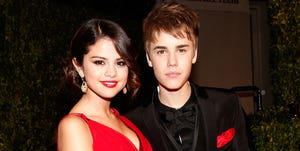 Source: Read Full Article