Yes, there are important things to talk about when it comes to Prince Harry and Meghan Markle's current trip to England, like: How are they getting along with the rest of the royal fam? Has Harry met with his brother Prince William and Kate Middleton yet? And why didn't Meghan and Harry bring baby Archie with them to the U.K.? But this article isn't about any of those things—sorry!—instead, we're here to talk about one of Meghan's necklaces.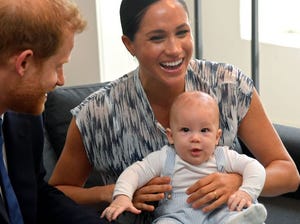 Earlier this week, Meghan made an unpublicized visit at London's National Theater, where she's a patron. And while parts of the visit are private, Harry and Meghan's Instagram account shared some photos of Meghan looking very chic in an all-white outfit at the theater's Immersive Storytelling Studio:
And if you look closely, you'll notice that Meghan is wearing a pendant, which internet sleuths have identified as the Love Pendant by designer Sophie Lis. What's super sweet about this necklace is that it's a reference to a 19th-century French poem that says, "Every day I love you more, more than yesterday less than tomorrow." Swipe for a closer look at the necklace:
So it seems like Meghan's pendant is a nod to her ever-growing love for Harry, and I'm not even going to try and pretend like that's not one of the sweetest things I've ever seen. Ugh, I can't handle how cute and in love these two are!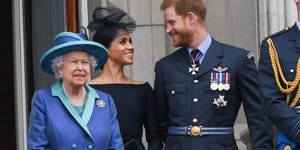 Source: Read Full Article