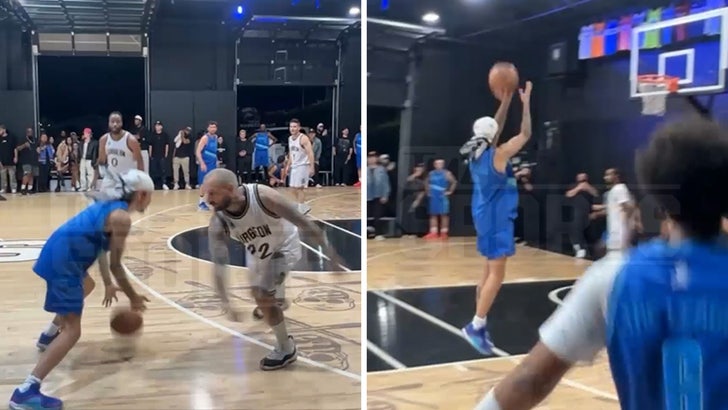 Justin Bieber proved once again he's got serious game on the hardwood … crossing over defenders and burying shots repeatedly during an organized hoops game on Thursday night.
The "Ghost" crooner hit up The Surgeon's studio in Los Angeles for the second time in the last couple weeks … suiting up for Team Nahmias yet again in the famous shoe customizer's basketball league.
And, it didn't take long for Biebs to show that his last appearance at the venue wasn't a fluke … as he blew by defenders over and over again, scoring easily throughout the night.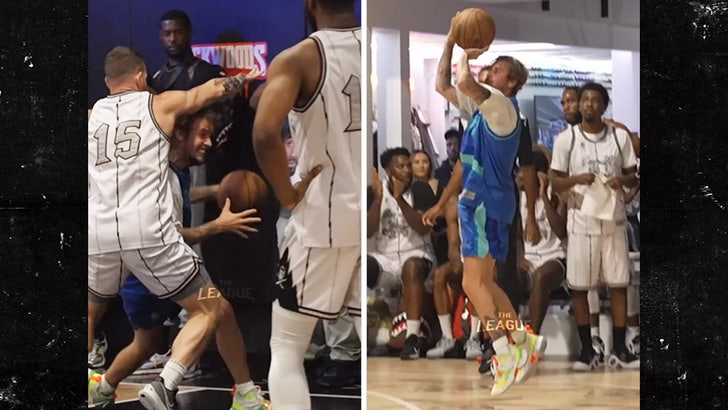 Bieber finished the game with 13 points, three rebounds, one assist and a ton of highlights … although it wasn't enough to score his team a win — as Nahmias fell to Surgeon, 110-102.
Bieber was hyped up for the game beforehand … but afterward, he seemed to take the loss hard.
The good news for him? At least Team Nahmias has a few more games left on its schedule this season.
Source: Read Full Article