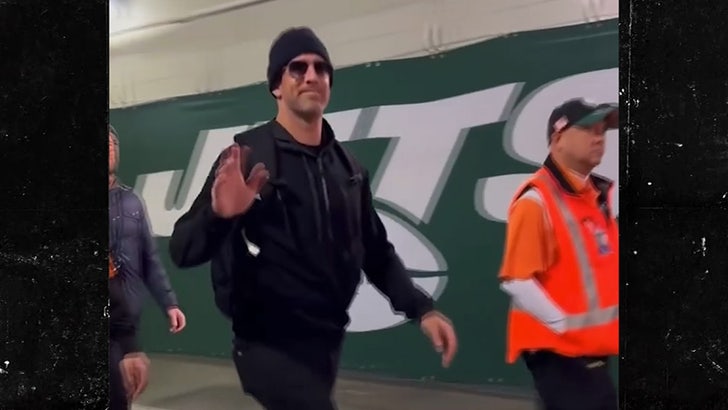 Aaron Rodgers is recovering from his torn Achilles at a mind-blowing speed — the New York Jets QB was spotted walking completely normal ahead of his team's Monday Night Football matchup against the Los Angeles Chargers … just 56 days after going down with the injury.
AR8 was in great spirits as he made his way through the MetLife Stadium tunnels just minutes ago … showing no signs of limping or needing to use a cart, as he did for previous games.
Of course, the four-time MVP ruptured his leg tendon just four plays into his first season with the Jets on September 11. Many assumed his season was over, but the 39-year-old vowed to get back on the field ASAP — even revealing he was going to try to play again during the 2023-24 campaign.
It sounded crazy at the time, but Rodgers might really be onto something — he also spent some time throwing the pigskin on the field before the Jets game last month.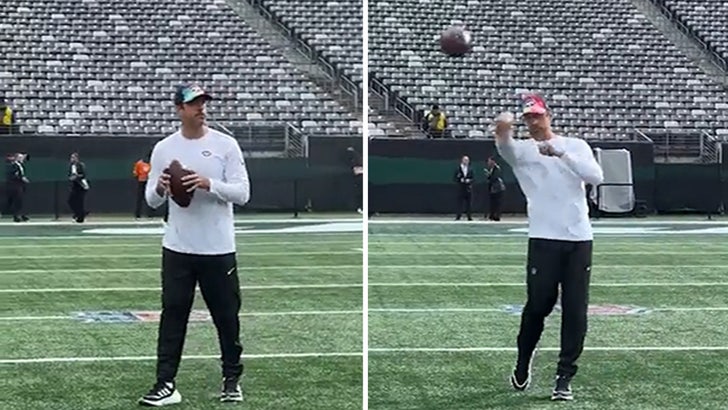 It's not the first time we've seen Aaron walking without crutches — he was able to move around slowly just three weeks after the ailment … but now, it looks like he's walking perfectly.
Rodgers said last week he's crushing rehab and ahead of schedule … but still has a "long way to go."
So far, so good!!
Source: Read Full Article