British bodybuilder MattDoesFitness and gymnast and Olympic medalist Nile Wilson recently spent some time in the gym—but there weren't any weights to be lifted. Matt met up with Wilson in his training grounds, a gymnastics gymnasium, with the hopes of nailing a backflip.
It's a challenge that former World's Strongest Man Eddie Hall previously took on (and eventually nailed.) And Matt was game to give it a go.
"Eddie Hall, who weighs about 75 stone (nearly 400 pounds), did a backflip. If I can't do a back flip, I'm deleting my channel and emigrating," he says.
Like Hall before him, Matt takes on the session in a hot pink, rhinestone-encrusted leotard to take on the challenge.
"I now own this," he laughs.
Once he's outfitted, the guys get to it. They warm up on a trampoline, hitting the uneven bars and the balance beam before getting serious about nailing the back flip. They practice the back flip on huge cushioned boxes, with Wilson giving instructions.
"The key is the jump and the takeoff… the rotation comes from your hips," he says. "Leaning back, stretch through your hips, and tuck your knees."
On his first attempt on a mat in a foam pit, Matt nails it…but doesn't stick his landing. A few more attempts, and he sticks it.
"I'm officially quitting going to the gym and doing gymnastics now," he says.
Matt posted about the day on his Instagram, including a shot of his pink leotard.
"When the opportunity to put on a sparkly leotard and do back flips with @nilemw presents itself, you better believe I don't need a second invitation…"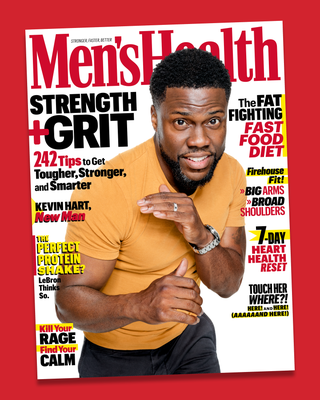 Source: Read Full Article