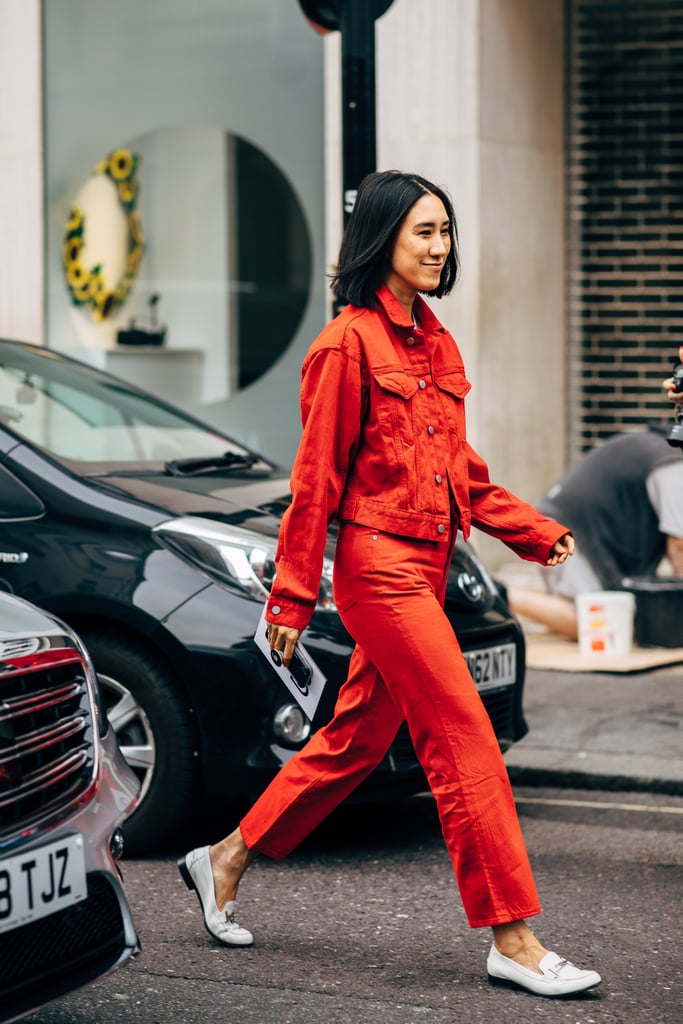 10 Ridiculously Easy Spring Outfits to Try When You're All Out of Ideas

On the first day that really feels like Spring, you can be sure you'll spy women in breezy statement dresses. They're designs they have probably been stowing away for months, anxious to pull out at just the right moment. But that's not always what you're looking for, especially when you're in a rush. Since it can be confusing deciding what to wear during this iffy in-between weather, we've turned to our closets to style some of the classic pieces you probably already own.
Trying to figure out how to style your go-to mom jeans that you've owned for years? We've got a stylish outfit idea that's super easy to replicate. Want to give bucket hats or baseball caps a try? There's one for that, too — even if you're a novice! What about your comfy black leggings you can't get enough of or don't know how to wear outside of the gym? We've got you covered there, my friend. Ahead, we're counting down 10 easy outfit ideas using your favorite items to help you totally own Spring this year. So, what are you waiting for? It's time to give these easy, cute Spring outfit ideas a whirl. Keep reading to try them all.
Source: Read Full Article